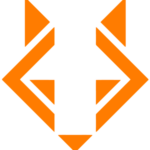 Revel IT
Our Columbus, Ohio client has a contract opportunity for a RCSA Manager. Possibly for remote. The RCSA Manager will maintain the enterprise-wide operational risk and control self-assessment program, coordinating with the Business Unit Risk Managers (BURMs) and other subject matter experts.

RCSA Manager

Major Responsibilities:
Maintain the operational risk and control self-assessment process. Provide ongoing support for the risk assessment methodology, design and provide risk reports, and communicate the program to regulators and stakeholders throughout the bank. Provide guidance to BURMs and module owners on RCSA practices. Remain knowledgeable about the operational risks in the functional areas across the bank, including fraud, product, project, data management, model risk, vendor management, information security, business continuity and other areas of cross organizational risk. Maintain the RCSA policies and procedures.
Provide operational risk management consultation, training and communications to various business units as needed. Support BURMs in assessing operational risks and controls. Operational risk and control self-assessments are completed by mapping core business processes during facilitated working sessions attended by key business managers from various business entities and other subject matter experts. The process maps are then used to identify the significant risks and the associated controls to determine whether the risks are appropriately managed. The facilitator must be able to keep the discussion and analysis appropriately scoped and focused on the most significant risks.
Gather, analyze and interpret operational risk management data at a macro level. Develop reporting on operational risk results for the integrated operational risk reports and other reporting needs.
Prepare and deliver presentations to various levels of management in written and verbal formats. Maintain contacts with other institutions to keep abreast of their Operational Risk programs. Assist in implementation of requirements for compliance with Basel II capital rules, including the use of business environment & internal control factors for capital modeling purposes.
Other duties as assigned.

Requirements:
Typically requires a BA or BS degree plus 8+ years in operational risk management or related role
Requires a strong understanding of operational risk techniques, including requirements for an operational risk management program
Demonstrated experience in meeting/workshop facilitation or professional training techniques
Ability to analyze risk trends at a macro level, identifying signs of changing risk levels and/or symptoms of process control breakdowns
Must be comfortable in providing leadership and guidance on operational risk management to senior level managers
Solid understanding of financial institution processes, products, and risks
Strong written and verbal communication skills
Prior supervisory experience in a manager position
Reference: 890564
ABOUT REVEL IT:
Revel IT (formerly known as Fast Switch) is one of the fastest-growing, privately held, IT Staffing companies in the nation. Our client base includes 32% of the Fortune 25. We have major offices in Dublin, OH, Phoenix, AZ, Los Angeles, CA, and Austin, TX and are rapidly expanding into new markets from coast to coast.

WHY REVEL IT:
In addition to standard health and 401k benefits, we offer referral bonuses and training/continuing education opportunities.
5-year client retention: 99%
No. 1 supplier with customers: 53%
Top 3 supplier with customers: 77%
Consultant retention: 94%

Revel IT is an Equal Opportunity Employer. Revel IT does not discriminate on the basis of race, religion, color, sex, gender identity, sexual orientation, age, non-disqualifying physical or mental disability, national origin, veteran status or any other basis covered by appropriate law. All employment is decided on the basis of qualifications, merit, and business need.
#gdr4900