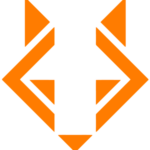 Revel IT
Our Tulsa, OK client has a direct hire opportunity for an experienced Quality Assurance Analyst who will be responsible for developing and enforcing the Quality Test strategy and methodology for the IT organization to ensure the delivery of quality software applications that deliver on the business need. This position is also responsible for developing and executing formal test plans, defining and tracking key quality assurance metrics and performing quality audits across the various IT functions to ensure quality standards, procedures, and methodologies are being followed. This position works on multiple large, complex projects with greater impact to the enterprise.


You will develop and deliver Quality Test Strategies to include quality processes, methodologies and templates to be used for multiple testing categories.
You will perform quality audits across various IT functions to ensure quality standards, procedures and methodologies are being followed.
You will collect and analyze data for software process evaluation and improvement considerations.
You will work closely with end-users, business technologists and other to understand business goals and information needs.

Qualifications:

Bachelor's Degree in Computer Science, Business Administration, Engineering, or related discipline with an information technology focus
7-10 years of experience in IT Quality Assurance which includes at least 3 years experience in the information technology or 13-16 years related business experience.
Prior experience in financial services industry is preferred.
Preference: CSTP (Certified Software Test Professional).
In-depth knowledge of software quality assurance methodologies and tools.
In-depth knowledge of test plan development and execution, scope planning, schedule development, cost estimating, budgeting, and control, quality planning assurance, organizational planning, communications planning, risk identification and risk response control
Extensive knowledge of the software development process, including requirements gathering, analysis and design, development tools and technologies, release and version control, contemporary testing methodologies, and deployment management
Thorough knowledge of utilizing business applications for competitive advantage
Thorough knowledge and understanding of business needs
Thorough knowledge of analysis, design, and implementation experience with technologies
Exceptional verbal and written communication skills
Technical proficiency in hardware and systems software
Strong customer focus and ability to manage client expectations
Ability to develop and deliver projects using leading-edge technology
Ability to present and explain technical information in a way that establishes rapport, persuades others, and gains understanding
Strong teamwork and interpersonal skills at all management levels
Ability to multi-task
Reference: 880626

Revel IT is an Equal Opportunity Employer. Revel IT does not discriminate on the basis of race, religion, color, sex, gender identity, sexual orientation, age, non-disqualifying physical or mental disability, national origin, veteran status or any other basis covered by appropriate law. All employment is decided on the basis of qualifications, merit, and business need.
#gdr4900