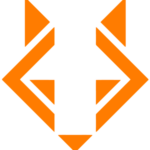 Revel IT
OUR GOAL:
Treat our consultants and clients the way we would like others to treat us!

Interested in joining our team? Check out the opportunity below and apply today!

Our Canadian client is seeking a QA Test Analyst for a contract opportunity. The main function of a QA Test Analyst is to develop, implement, and document all testing activities, including test planning, test documentation, test execution, defect tracking and reporting, including follow-up and issue resolution.
QA Test Analyst Qualifications:
-2-5 years of experience
-New grad
-Bachelors in Software, computer science
-Android testing
– Test automation development (e.g. Python)
– Automotive experience
-Energetic, capable, collaborative, agile, inclusive, innovative
-Technical capabilities: knowledge, experience and potential on relevant technical domains and process
– Behaviors: team work, communication, driving for results, inspire others
QA Test Analyst Job Responsibilities:
• Execute test plans, scenarios, scripts or procedures
• Test system modifications to prepare for implementation
• Develop testing programs that addresses areas such as database impacts, software scenarios, or usability
• Document software defects, using a bug tracking system, and report defects to software developers
• Identify, analyze and document problems with program function, output, online screen or content
• Monitor bug resolution efforts and track successes
• Create or maintain databases of known test defects
• Plan test schedules or strategies in accordance with project scope or delivery dates


ABOUT REVEL IT:
Revel IT (formerly known as Fast Switch) is one of the fastest-growing, privately held, IT Staffing companies in the nation. Our client base includes 32% of the Fortune 25. We have major offices in Dublin, OH, Phoenix, AZ, Los Angeles, CA, and Austin, TX, and are rapidly expanding into new markets from coast to coast.

WHY REVEL IT:
In addition to standard health and 401k benefits, we offer referral bonuses and training/continuing education opportunities.
5-year client retention: 99%
No. 1 supplier with customers: 53%
Top 3 supplier with customers: 77%
Consultant retention: 94%

Revel IT is an Equal Opportunity Employer. Revel IT does not discriminate on the basis of race, religion, color, sex, gender identity, sexual orientation, age, non-disqualifying physical or mental disability, national origin, veteran status or any other basis covered by appropriate law. All employment is decided on the basis of qualifications, merit, and business need.
#gdr4900