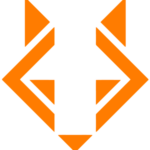 Revel IT
OUR GOAL:
Treat our consultants and clients the way we would like others to treat us!

Interested in joining our team? Check out the opportunity below and apply today!


Our client has a remote contract opportunity for a QA Engineer.

Top Three Skills:
Android Studio
Charles Proxy
Knowledge of Android Mobile & OTT O.S.
Additional Skills:
API Backend testing
automation (creation / execution)
Java

Role Details:
Act as a core member of the Android team.
Maintain a high quality standard product by executing comprehensive test plans and provide qualitative feedback to the Engineering team.
Able to communicate test results to your Scrum team through proper communication pipelines.
Execute test plans across all supported mobile and TV platforms ranging from Android/Amazon Phones/Tablets, to Android OTT devices such as Amazon FireTV, Android TV and Facebook Portal.
Help prioritize incoming issues and document steps to reproduce, as well as observed and expected system behavior.
Actively participate in daily standups and sprint planning, with an emphasis on optimizing testing cycles/resources with product and development teams to deliver shippable features.
Coordinate with the rest of the QA team to analyze and improve the QA process.
Review requirements, specifications, and design documents to provide timely and meaningful feedback
Help maintain our bug database
Participate in all phases of the software development life cycle, including analyzing requirements, developing test plans, test cases, and execution of test scripts
Work with support teams to triage issues
Track and update issues in issue management systems
Estimate QA effort for each task/feature
Prioritize Workload based on release dates and business priorities

Qualifications:
Technical Background and or Technical Degree in Computer Science or related field.
2+ years of experience in reviewing product requirements, creating test plans and testing Software applications for Mobile and/or OTT.

Required Skills:
Proficient in Jira or any other bug tracking tools.
Experience in test case creation and management programs like TestRail.
Knowledge of device debugging tools such as Charles Proxy.
Solid understanding of Agile software processes including analysis, design, coding, system integration and user acceptance testing, problem resolution and planning.
Experience in mobile and/or OTT testing.
Complete understanding of Android products.
Experience in black box/manual device testing.
Understanding of Software Development life cycle and Software Testing life cycle.
Excellent Communication.
Able to work independently without much supervision.
Great problem solving and analytical skills.
Capable of contributing to libraries and automation frameworks with some supervision.
Working knowledge of Xcode and test automation tools.
Knowledge of various streaming technologies and services.
Reference: 948459

ABOUT REVEL IT:
Revel IT (formerly known as Fast Switch) is one of the fastest-growing, privately held, IT Staffing companies in the nation. Our client base includes 32% of the Fortune 25. We have major offices in Dublin, OH, Phoenix, AZ, Los Angeles, CA, and Austin, TX and are rapidly expanding into new markets from coast to coast.

WHY REVEL IT:
In addition to standard health and 401k benefits, we offer referral bonuses and training/continuing education opportunities.
5-year client retention: 99%
No. 1 supplier with customers: 53%
Top 3 supplier with customers: 77%
Consultant retention: 94%

Revel IT is an Equal Opportunity Employer. Revel IT does not discriminate on the basis of race, religion, color, sex, gender identity, sexual orientation, age, non-disqualifying physical or mental disability, national origin, veteran status or any other basis covered by appropriate law. All employment is decided on the basis of qualifications, merit, and business need.
#gdr4900