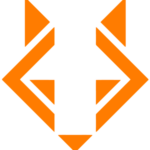 OUR GOAL:
Treat our consultants and clients the way we would like others to treat us!

Interested in joining our team? Check out the opportunity below and apply today!

A Project Scheduler contractor is needed in New Albany, Ohio who will be responsible for coordinating scope of work team activities and supporting the Project Managers (PMs).


Job Description:
With some supervision, perform functions of as scheduler and/or commodity tracker for major projects.
Develop, maintain & analyze less complex scope of work schedules using the assigned system.
Develop and analyze scope of work schedules using assigned systems.
Provide integrated cost loaded, resource loaded, and logic driven schedules, as applicable.
Perform schedule maintenance, collecting progress data, developing and implementing scope of work schedule/status reports, and providing consistent, accurate information to the scope of work execution team.

Essential Job Functions & Tasks :
Define activities, duration, work sequences, and relationship logic to develop the scope of work plan and develop milestones to represent key decisions and deliverables that take place during execution. Ensure all scope and deliverables are accounted for.
Develop, maintain, and analyze scope of work project schedules using the assigned system (Primavera 6, Smart Sheet, etc.).
Organize and lead schedule review meetings with all stakeholders and incorporate appropriate details. Ensure clear minutes and action items, as required.
Engage team and stakeholders to create schedules and provide schedule analysis updates to team, alerting them to schedule risks and issues that could delay milestones. Communicate schedule status to project stakeholders.
Understand the client's project management organizational standards and assist in the management of projects to those standards. Adhere to the guidance and standards put forth by the client Project Management Governance Committee.
Work with Administrator to assign security, profiles, and roles for new users.
Learn, use, and refine sound techniques and best practices to update progress, acquire information, baseline schedules, maintain schedules, develop commodity curves, track metrics, and support project/outage teams on a routine basis.
Provide periodic summary level status reports as requested. Prepare and analyze metrics reports or Key Performance Indicators (KPIs).

Basic Qualifications :
With a qualified Bachelor's degree, one (1) year of qualified experience; with a qualified Associate's degree, three (3) years' qualified experience.
Qualified degrees must be in a related field from an accredited university or college and could include Accounting, Business, Construction Management, Engineering, Technology, or Project Management.
Scheduling experience in Transmission, Substation, Construction or Engineering preferred.
Qualified experience includes utility specific operations knowledge/experience with a good working knowledge of work processes and procedures.
Experience should be in design, operations, planning, project management, cost tracking analysis, forecasting, project budgets, working with accounting principles, and/or construction or maintenance of systems and/or equipment.

Additional Requirements :
Demonstrate ability to manage time effectively and efficiently; show capacity for organizational and planning skills; as well as having an aptitude for accuracy, attention to detail, and ability to achieve goals.
Strong written and verbal communication skills.
Team player with ability to work and collaborate well with others.
Intermediate knowledge of Microsoft Office tools and ability to develop complex spreadsheets.
Some travel, including overnight, may be required.
Must be a self-motivated individual and able to work under general supervision, be independent, and competently perform current scheduling techniques and analyses on all scope of work aspects.
Safely and effectively perform light physical duties at various work sites including home and client locations in varying conditions.
Understand and support the policies, values, principles, structure and behavior of client.
Reference: 969968
ABOUT REVEL IT:
Revel IT (formerly known as Fast Switch) is one of the fastest-growing, privately held, IT Staffing companies in the nation. Our client base includes 32% of the Fortune 25. We have major offices in Dublin, OH, Phoenix, AZ, Los Angeles, CA, and Austin, TX and are rapidly expanding into new markets from coast to coast.

WHY REVEL IT:
In addition to standard health and 401k benefits, we offer referral bonuses and training/continuing education opportunities.
5-year client retention: 99%
No. 1 supplier with customers: 53%
Top 3 supplier with customers: 77%
Consultant retention: 94%

Revel IT is an Equal Opportunity Employer. Revel IT does not discriminate on the basis of race, religion, color, sex, gender identity, sexual orientation, age, non-disqualifying physical or mental disability, national origin, veteran status or any other basis covered by appropriate law. All employment is decided on the basis of qualifications, merit, and business need.
#gdr4900