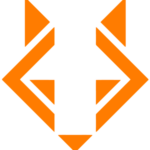 Revel IT
Our client has a remote contract to hire opportunity for a Project Manager. The candidate will be responsible for ensuring the successful delivery of one or more Business Change projects. Looking for PMs who have managed IT enabled Business Change projects, rather than technical change (e.g. new desktops), or systems development.

The Business Project Manager role will involve a combination of remote / home working, working with teams in one of the US offices, with the potential for some international travel.

Qualifications:
This candidate must have excellent communication both verbal and written. They will need to discuss project with high level senior team.
Education or Publishing Background a plus
Someone that has started a project and seen it completely through the entire process from start to finish.
Multi-national experience a plus
Salesforce or other system similar
Experience with the sales side of the business is helpful.

Project Manager Responsibilities:
Business Change projects are those that involve new business processes, new ways of working, supported by new or redeveloped IT systems.
The scope of responsibility for the Business Project Manager will be all workstreams, sub-projects or activities that are required to achieve the defined business outcomes for the project.
Project definition and planning
Stakeholder engagement and communication
Reporting to Steer Co, executive and management
Task definition, delivery management and monitoring
Managing day-to-day relationships with external suppliers, and dependencies
Dependency management – particularly with resources and other business activities
Prepare brief but effective project definition and governance documents
Develop realistic and achievable project plans
Build and manage global, cross-functional project teams
Manage external staff & vendors
Continuously monitor the performance of all resources and vendors to ensure consistent performance
Drive deliverables, day by day
Provide appropriate communications, targeted to the audience
Manage budgets, where appropriate
Prioritize objectives to ensure success
Track project deliverables
Scrutinize progress to highlight potential issues
Provide regular updates on project health to PMO
In a project which will include, but not be limited to:
Definition of new business processes and ways of working
Communications, Training and Change Management
Data cleanse and migration
IT Systems development and / or modification
Systems implementation, installation, configuration
Cybersecurity assessment and testing
Unit, system, business, and User Acceptance Testing Context
Key skills and capabilities:
The Project Manager must be able to engage effectively with the Steer Co, executive and senior management to ensure clear objectives for the project, outcomes and the business constraints and context are understood.
The Project Manager will need to work on a daily basis with business and technology professionals, will need to challenge when appropriate, and gain agreement on project objectives, scope, costs and benefits.
The Project Manager will be able to create a project plan with an understanding of the requirements of each task and the resources available, then manage delivery against that plan, while managing risks and issues as they arise.
The Project Manager will be responsible for regular reporting to the project Steer Co, sponsors, compliance with client Project governance; and for wider communication with project stakeholders.
The Project Manager will be able to use their experience and insight to spot potential issues, good communication skills to keep all relevant parties informed, strong leadership skills to build teams and provide direction, and a calm demean our to make the best decisions under pressure.
Key Skills:
Ability to see the bigger picture and move project toward overarching goals
Ability to prioritize, by distinguishing between the critical and the less important
Ability to get into the detail to resolve specific issues
Ability to push-for and track progress day-by-day
Good communicator at all levels within the organization
Commitment to lead by example
Good presentation skills
Ability to facilitate productive interactions involving a mix of technical and business staff
Ability to develop internal resources to build effective teams
Ability to develop external resources to support effective teams
Ability to manage vendors to deliver what they are committed to
Ability to adapt management style based on the situation, whilst being consistent in core values
Key Competencies:
Prioritization according to business outcome and benefit
Paying attention to the right level of detail
Ability to anticipate and prepare for adverse conditions
Critical thinking and problem solving
Communication
Delegation
Negotiation
Conflict management
Adaptability
Change management
Risk management


Reference: 887279

Don't meet every single requirement? Studies have shown that women and people of color are less likely to apply to jobs unless they meet every qualification. At Revel IT, we are dedicated to building a diverse, inclusive, and authentic workplace, so if you're excited about this role, but your experience doesn't align perfectly with every qualification in the description, we encourage you to apply anyway. You might be the right candidate for this or our other open roles!

Revel IT is an Equal Opportunity Employer. Revel IT does not discriminate on the basis of race, religion, color, sex, gender identity, sexual orientation, age, non-disqualifying physical or mental disability, national origin, veteran status or any other basis covered by appropriate law. All employment is decided on the basis of qualifications, merit, and business need.
#gdr4900