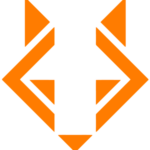 OUR GOAL:
Treat our consultants and clients the way we would like others to treat us!

Interested in joining our team? Check out the opportunity below and apply today!

Our Charleston, West Virginia client has a contract opportunity for a Project Manager who manage, or assist in the management of, base, intermediate, and/or complex projects providing leadership, direction, coordination, and effective communication to initiate , plan, execute, monitor and control, and close projects in a safe, efficient, economical, risk-balanced approach to achieve short and long range goals and to obtain maximum customer satisfaction .

Travel 20% mostly to Pikeville KY
Potential for overnight stay, multiple days (generally once a month)
Personal vehicle used for travel (possible rental car)
Job designation is Hybrid requiring 3 days working in office and 2 days remote.
Licenses/Certifications: Valid state driver's license is required.
Proficient with Microsoft applications (Word, Excel, PPT,) etc.
Candidates local to Charleston, WV and surrounding areas.
Will consider PM level with qualified experience.

Job Description:
Provide project transparency and develop relationships and effectively communicate with all stakeholders including internal customers, external customers, team members, suppliers, contractors, vendors, and industry peers, enabling them to make sound business decisions.
Enable and promote team level continuous improvement activities that increase quality and optimize delivery of value.

Essential Job Functions & Tasks :
Conduct or assist in planning, organizing, directing, and coordinating assigned project activities. Perform coordination and administrative tasks as delegated by the lead project manager(PM) or supervisor. Act on behalf of the lead PM/supervisor during times the PM or supervisor is unavailable. Develop an understanding of various project management principles and techniques and successfully implement these techniques in project management for the organization.
Support and hold employees and contractors accountable for the client System Safety Process, ensuring a safe working environment focused on Zero Harm.
Develop, review and coordinate the project plan, schedule, budget, tools, and staff. Perform coordination role as assigned to increase awareness in all knowledge areas of project plans.
Communicate project details and status updates. Lead planning meetings and project/outage updates with supportive role in stakeholder presentations. Provide written and oral reports and other communications.
Develop working relationships with the project team, plant and OpCo staff, internal and external customers or partners, contractors, vendors, and suppliers. Foster teamwork; seek customer satisfaction.
Provide general guidance and feedback, to improve design, systems, procedures, schedules, and costs.
Ensure, or assist the lead PM in ensuring efficient and timely performance of project work activities.
Obtain resources required for project execution. Manage, or assist PM in managing, contracts for outside services, including developing requests for proposals, evaluating competitive bids, selecting vendors, participating in contract negotiations, overseeing vendor performance/quality, ensuring work is performed in accordance with the contract, etc.
Develop and manage procurement plans for necessary outside resources. Manage contracts for outside services, including developing requests for proposals, evaluating competitive bids, selecting vendors, participating in contract negotiations, overseeing vendor performance/quality, ensuring work is performed in accordance with the contract, etc.
Conduct or assist in closeout processes, including an analysis of the success of the project with respect to accomplishing the project objectives and realizing project benefits.
Develop an understanding of the client project management organizational standards and assist in the management of projects to those standards. Adhere to the guidance and standards put forth by the client Project Management Governance Committee.

Education:
Bachelor's degree in construction management, engineering, business, project management, or related field of study with 3 years qualified experience, or two-year Associate's degree in the same disciplines with 5 years of qualified experience.
Qualified experience includes outage management activities, business/financial administration, major construction field experience, project estimating, project controls, project engineering, and/or comparable internal or external experience in a competitive production environment.
Knowledge in construction safety, negotiations, scope development and control, cost estimating, construction contracting, project controls and reporting, and quality control would be beneficial.
Experience in Construction management is required, utility is a plus.
Additional Requirements :
Develop effective leadership, team building and meeting management skills as outlined by the certifying body and the client leadership competencies and values. Develop ability, motivation, and attitude, to lead a team and a project.
Develop communication skill that is clear, direct, concise, and professional, including use of effective listening, with all stakeholders including team members, sponsors, management and senior management.
Become familiar with economic analysis techniques and develop an acumen for the business and profession.
Become familiar with engineering & design, procurement, contracting, estimating, construction and startup procedures and processes
Develop knowledge of certifying body Project Management tools and techniques.
Develop skillsets in strategic thinking, planning, risk assessment and prioritization of project activities. Globally view the project from all angles such as safety, constructability, sequence, changing conditions, contingencies, contractual, predictability, level of priority, sense of direction and sense of productivity to quickly identify and to avoid or to mitigate project risks.
Support the organization of project activities, project task assignments, team requirements and expectations to manage deliverables and hold team members accountable.
Become familiar with scope management, evaluating various technical options, and common project risk factors.
Become familiar with documents to procure labor, services, materials, and engineered equipment.
Become familiar with contract documents and development process.
Develop understanding of critical drawing and document hand-offs between disciplines on a project team.
Reference: 970229
ABOUT REVEL IT:
Revel IT (formerly known as Fast Switch) is one of the fastest-growing, privately held, IT Staffing companies in the nation. Our client base includes 32% of the Fortune 25. We have major offices in Dublin, OH, Phoenix, AZ, Los Angeles, CA, and Austin, TX and are rapidly expanding into new markets from coast to coast.

WHY REVEL IT:
In addition to standard health and 401k benefits, we offer referral bonuses and training/continuing education opportunities.
5-year client retention: 99%
No. 1 supplier with customers: 53%
Top 3 supplier with customers: 77%
Consultant retention: 94%

Revel IT is an Equal Opportunity Employer. Revel IT does not discriminate on the basis of race, religion, color, sex, gender identity, sexual orientation, age, non-disqualifying physical or mental disability, national origin, veteran status or any other basis covered by appropriate law. All employment is decided on the basis of qualifications, merit, and business need.
#gdr4900