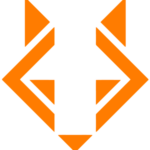 Revel IT
Our Tucson, AZ client has a contract opportunity for a Project Manager who would be responsible for all aspects of various projects of a moderately complex nature. Interfaces with all areas affected or supporting the project. Responsible for assembling project time, assigning individual responsibilities, identifying appropriate resources needed, and developing schedule to ensure timely completion of project. Monitors projects from initiation through delivery including monitoring budget/spending.

**Must be in Tucson or AZ and able to come in when needed.

Project Manager Responsibilities:
Manages project team information to support project team, LCT and/or LCC decision making
Accountable for quality implementation on projects in the following areas: Project risk management, Critical path analysis, Scenario creation and analysis, Budget, Robust planning
Ability to identify and communicate issues proactively to a wide range of stakeholders
Creates, coordinates and maintains integrated project plans in Project & Portfolio Mgmt. Tool (PPM)
Identifies gaps, potential bottlenecks or delays, challenges assumptions and proposes options to close gaps and get projects back on schedule
Manages preparation for project milestone reviews
Manages meetings to include setting agendas, organizing meeting time and meeting minutes
Executes project management processes
Follows best practices in project teams and fosters continuous improvement by sharing knowledge and continuous exchange
Performs other duties as assigned
Other duties as assigned by management.

PM Qualifications:

Bachelor's Degree in science, engineering or business administration. Master's Degree preferred.
5-8 years project management, product development and/or relevant experience
Problem solving skills and ability to coordinate project related activities
Strong written and oral communication skills
Basic stakeholder management and facilitation skills
Proficient in MS Project & Portfolio Management Tool
Ability to manage projects with activity/milestone achievement to launch the product/project
Understanding of relevant Design Control and/or Phased Development processes preferred
Licenses and Certifications:
Project Management specific training and/or certification preferred

Reference: 897623

ABOUT REVEL IT:
Revel IT (formerly known as Fast Switch) is one of the fastest-growing, privately held, IT Staffing companies in the nation. Our client base includes 32% of the Fortune 25. We have major offices in Dublin, OH, Phoenix, AZ, Los Angeles, CA, and Austin, TX and are rapidly expanding into new markets from coast to coast.

WHY REVEL IT:
In addition to standard health and 401k benefits, we offer referral bonuses and training/continuing education opportunities.
5-year client retention: 99%
No. 1 supplier with customers: 53%
Top 3 supplier with customers: 77%
Consultant retention: 94%

Revel IT is an Equal Opportunity Employer. Revel IT does not discriminate on the basis of race, religion, color, sex, gender identity, sexual orientation, age, non-disqualifying physical or mental disability, national origin, veteran status or any other basis covered by appropriate law. All employment is decided on the basis of qualifications, merit, and business need.
#gdr4900