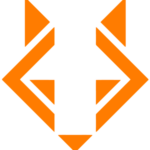 Revel IT
We are currently seeking a Project Manager in Dublin, OH for a contract opportunity.

Project Manager
Job Description:
The purpose of this project is to manage the definition, creation and build of the Supply Chain Dashboards and SC Control Tower.
This is a data repository and reporting project that will deliver Supply Chain Retail Pipeline details that are beneficial for cross functional teams within client.
The project manager will be coming in at the finalization of the requirements phase.
He/She will partner with the client business intelligence group to help drive the development and company roll out of the dashboards.

Responsibilities:
Create and manage detailed project plan
Create and manage stakeholder engagement and communication plan
Regularly and accurately report on project status
Prep for Steering Committee deck and communicate status to executives
Coordinate with larger program management activities
Work with multiple cross functional teams and management to keep the project on track
Partner with team Scrum Masters for the planning and completion of project deliverables
Track vendor activities and deliverables
Partner with QA Test Lead for all phases of test execution and defect management
Collect and track activities, identify dependencies, for technology infrastructure

Overview of Project:
The purpose of this project is to implement Manhattan Associates Transportation Management System (TMS) in a hosted SaaS environment to manage both inbound and outbound transportation, manage transportation procurement activities, and provide network modeling capabilities.
The solution will integrate with the existing Warehouse Management System (WMS) to better streamline transportation planning and execution and allow for deprecation of legacy transportation support applications.
The project will include carrier EDI enablement activities as well as the buildout of an internal team to support the expanded in-house execution of the transportation function and eliminate reliance on 3rd party management of these activities and outsourcing of procurement bidding events.
The project will be completed in multiple phases including…
Transportation Procurement Phase
Inbound TMS Design Phase
Inbound TMS / Ops SCI Execution Phase
Outbound TMS Design Phase
Outbound TMS Execution Phase

Requirements:
Deep knowledge of project management principles and demonstrated project management skills
Knowledge and experience with Agile project management concepts
Strong organizational and time management skills
Strong communication and leadership skills; proven experience communicating with executives
Knowledge of supply chain principles and familiarity with transportation and warehouse management system concepts is preferred.
Reference: 891707
ABOUT REVEL IT:
Revel IT (formerly known as Fast Switch) is one of the fastest-growing, privately held, IT Staffing companies in the nation. Our client base includes 32% of the Fortune 25. We have major offices in Dublin, OH, Phoenix, AZ, Los Angeles, CA, and Austin, TX and are rapidly expanding into new markets from coast to coast.

WHY REVEL IT:
In addition to standard health and 401k benefits, we offer referral bonuses and training/continuing education opportunities.
5-year client retention: 99%
No. 1 supplier with customers: 53%
Top 3 supplier with customers: 77%
Consultant retention: 94%

Revel IT is an Equal Opportunity Employer. Revel IT does not discriminate on the basis of race, religion, color, sex, gender identity, sexual orientation, age, non-disqualifying physical or mental disability, national origin, veteran status or any other basis covered by appropriate law. All employment is decided on the basis of qualifications, merit, and business need.
#gdr4900