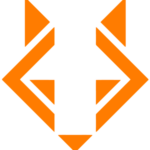 Revel IT
OUR GOAL:
Treat our consultants and clients the way we would like others to treat us!

Interested in joining our team? Check out the opportunity below and apply today!

Client is looking for a Project Manager candidate to manage the strategic transition of customer access to a 'best practice' Federated Single Sign solution. This position will work across Client's divisions, including Sales, Customer Account Management (CAM), Technology and Customer Experience to facilitate this improvement for customers (both corporate and academic). Candidates will also help champion the strategy and implementation of a World Class Customer Self-service Portal.
Project Manager Qualifications:
BA/BS degree or equivalent combination of education, certifications, and experience in areas of related discipline, such as project management, customer experience, product management or similar. Minimum of 3 or more years of relevant experience
Excellent communication, negotiation, analytical, and organizational skills
Self-starter with strategic thinking, conceptual/analytical capabilities, detail-oriented problem-solving skills, and personal accountability; ability to place focus on business results with solid requirements and design skills
Effective communicator and facilitator with strong teaming skills, as conducive to a high-performance organization; adept at influencing and achieving results using positive and collaborative methods
Proficient with building rapport and credibility as a strategic partner with business divisions, while working with colleagues and leaders at various levels within the organization
Project Manager responsibilities would include:
Working with Sales to prioritize incoming requests
Assessing customer interest
Assessing level of effort needed by Client staff
Triage and setting customer expectations
Performing kickoff with customer and assisting through implementation
Providing to team estimated lead times, time to activation and when clean up (of old ID/Password processes) can be performed
Setting customer expectations from customer inquiries
Establish/track and communicate Roadmap for customer conversions to SSO (including process improvements) across multiple divisions and multiple levels of management
Collecting customer feedback
Championing customer suggestions for process / technology changes
Overseeing user acceptance testing
Identifying existing Client portal functionality and what needs to be retained
Developing requirements for a Client world class customer self-service portal
Exploring vendor solutions and working with a team to identify the best solution for Client
Developing an interim strategy to move Client from existing portal to new solution
Integrating existing Client portal functionality with new solution
Implementing and working with Marketing to communicate the Client portal to our customers

Don't meet every single requirement? Studies have shown that women and people of color are less likely to apply to jobs unless they meet every qualification. At Revel IT, we are dedicated to building a diverse, inclusive, and authentic workplace, so if you're excited about this role, but your experience doesn't align perfectly with every qualification in the description, we encourage you to apply anyway. You might be the right candidate for this or our other open roles!
ABOUT REVEL IT:
Revel IT (formerly known as Fast Switch) is one of the fastest-growing, privately held, IT Staffing companies in the nation. Our client base includes 32% of the Fortune 25. We have major offices in Dublin, OH, Phoenix, AZ, Los Angeles, CA, and Austin, TX and are rapidly expanding into new markets from coast to coast.

WHY REVEL IT:
In addition to standard health and 401k benefits, we offer referral bonuses and training/continuing education opportunities.
5-year client retention: 99%
No. 1 supplier with customers: 53%
Top 3 supplier with customers: 77%
Consultant retention: 94%

Revel IT is an Equal Opportunity Employer. Revel IT does not discriminate on the basis of race, religion, color, sex, gender identity, sexual orientation, age, non-disqualifying physical or mental disability, national origin, veteran status or any other basis covered by appropriate law. All employment is decided on the basis of qualifications, merit, and business need.
#gdr4900