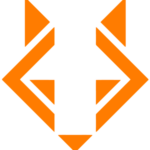 OUR GOAL:
Treat our consultants and clients the way we would like others to treat us!

Interested in joining our team? Check out the opportunity below and apply today!

We have an immediate contract opening in New Albany, Ohio for a Project Cost Analyst who will coordinates project cost analysis and controls for team activities supporting the Project Managers (PMs), or other staff, including overseeing the cost reporting for multiple projects and monitoring project budgets to assure accurate depiction of project cost on intermediate projects under some supervision.

3 days in office required, Local to New Albany OH or surrounding areas.
Prefers construction cost analyst experience

Job Description:
Input of budgets within the client corporate systems, providing ongoing forecast updates and variance analysis at the program and project levels, input and tracking of key performance indicators (KPIs), and working collaboratively with project teams to implement project management best practices throughout the project lifecycle.
Provide communication and develop partnerships with internal and/or external customers.
Conduct training, support continuous process improvement efforts and develop tools and processes utilized within the work group.
Responsible for the creation of work orders and having direct interface in coordinating with external contractors and vendors to integrate these parties into the overall project budget and schedule.

Job Functions & Tasks :
Coordinate project meetings and work with project team members on project activities. Support the PM in the preparation and updating of project documentation and planning.
Assist with preparing forecasts of project spending and cash flows, budget variance monitoring, cost tracking/analysis. Depending on business unit needs, provide analysis and verification for Sarbanes Oxley (SOX) activities and assist with providing input to annual budget, capital forecasts, five-year plan and improvement requisitions. Perform estimate vs. actuals analysis.
Collaborate with Project Management (PM) and other vested parties to perform variance reporting and/or establish original baseline budgets that are time-phased with dates from the system schedule. Create project breakdown structures.
Perform some departmental organizational functions when necessary and as assigned to ensure the smooth operation of project functions. This might include tracking, analyzing, and verifying information for unvouchered liabilities (UVLs), keeping project system records current and complete, and coordinating the work order process related to a project from creation of the work order through in-servicing and closing.
Depending on the business unit assigned, assist in the contracting process. This might include bidding activities, analysis of cost, cost tracking, etc.
Communicate with project team, resources, and other internal and external stakeholders on various budgetary items. Work with others in both supplying information and seeking assistance as necessary.
Perform varied assignments demonstrating technical knowledge and analytical techniques to solution of problems or analysis. Apply problem solving skills to resolve technical problems and initiate solution techniques.
Develop and compile KPIs that are measurable outcomes.
Providing strong teamwork with colleagues, vendors and/or customers and responding to customer/vendor inquiries, resolving work order issues and/or implementing action plans in a fast-paced, results-oriented team.
Understand the client project/work management organizational standards and assist in the management of projects to those standards. Adhere to the guidance and standards put forth by the client Project Management Governance Committee.
Provide training and guidance to lower level employees as appropriate.
Recommend improvements that enhance the role, project performance, and client's performance in regard to service and product delivery as well as environmental and community stewardship.
Depending on the assigned business unit, coordinate work activities of others within work group, team or those external to the company including contractors, vendors as required to resolve routine technical tasks and field work activities. Make decisions and contribute to team decision making and consensus building.

Basic Qualifications :
With a qualified Bachelor's degree, one (1) year of qualified experience; with a qualified Associate's degree, three (3) years' qualified experience.
Qualified degrees must be in a related field from an accredited university or college and could include Accounting, Business, Construction Management, Engineering, Technology, or Project Management.
Qualified experience includes utility specific operations knowledge/experience with a good working knowledge of work processes and procedures.
Experience should be in design, operations, planning, project management, cost tracking analysis, forecasting, project budgets, or working with accounting principles.

Additional Requirements:
Demonstrate ability to manage time effectively and efficiently and demonstrate organizational and planning skills, as well an aptitude for accuracy, attention to detail and ability to achieve goals.
Demonstrates a basic level of technical knowledge related to writing and verbal communication.
Proficient in use of computer and Microsoft Office products including Word, Excel, Outlook and PowerPoint.
Team player with ability to work and collaborate well with others.
Some travel, including overnight, may be required.
Safely and effectively perform light physical duties at various work sites including home and client locations in varying conditions.
Understand and support the policies, values, principles, structure and behavior of client.
Exposure to corporate accounting and project cost management systems, construction environments, earned value management, and scheduling systems is preferred but not required.
Demonstrate an attitude and desire to listen to and satisfy both internal and external customers who use and depend upon our work.
Reference: 970038
ABOUT REVEL IT:
Revel IT (formerly known as Fast Switch) is one of the fastest-growing, privately held, IT Staffing companies in the nation. Our client base includes 32% of the Fortune 25. We have major offices in Dublin, OH, Phoenix, AZ, Los Angeles, CA, and Austin, TX and are rapidly expanding into new markets from coast to coast.

WHY REVEL IT:
In addition to standard health and 401k benefits, we offer referral bonuses and training/continuing education opportunities.
5-year client retention: 99%
No. 1 supplier with customers: 53%
Top 3 supplier with customers: 77%
Consultant retention: 94%

Revel IT is an Equal Opportunity Employer. Revel IT does not discriminate on the basis of race, religion, color, sex, gender identity, sexual orientation, age, non-disqualifying physical or mental disability, national origin, veteran status or any other basis covered by appropriate law. All employment is decided on the basis of qualifications, merit, and business need.
#gdr4900