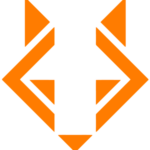 Revel IT
OUR GOAL:
Treat our consultants and clients the way we would like others to treat us!

Interested in joining our team? Check out the opportunity below and apply today!

Reference: 878303

An immediate remote contract opportunity is available for a Program Manager who will lead and manage large complex programs in the manufacturing technology domain. The program manager will play a lead role in defining, planning, and working with internal partners and suppliers to deliver IT solutions.

Requirements:
Must have: Siemens Opcenter, POMS, SAP, InfinityQS, Proficient SPC, Rockwell FactoryTalk, Emerson
At least 9 years experience in either project management, business systems analysis, software development or deployment, or manufacturing operations
IT and Manufacturing/Engineering project management experience in large or midsized multinational Health Care, Medical Device, or Consumer Goods organization preferred
Broad and deep knowledge in Supply Chain business processes and technologies with a focus in Manufacturing Systems
Previous experience working with Manufacturing Execution Systems is preferred
Strong ability to collaborate, influence and build consensus.
Experience with GxP validation.

Responsibilities:
Manages programs/project at the division or enterprise level.
Works with business and IT management to establish and gain consensus on project goals, objectives and deliverables
Assesses the degree to which changes to scope, issues and risks will affect projects working with division or senior/executive management and sponsor to gain agreement for resolution.
Measures performance to assure the project is progressing as compared to original plan and budget.
Leads project managers and teams in developing and executing a program plan ensuring that authorized resources are obtained to make certain that all activities are performed.
Gathers lessons learned and obtains final project approval from sponsor and stakeholders.
Communicates project progress by producing project reports to provide timely and accurate project status and decision support information to Project Team, Division, Cross Division and Executive management.
Makes recommendations based on current project status to resolve issues.
Coordinates resources to ensure program and business needs are addressed through proactive priority management with business leaders.
Supervises, motivates and mentor cross-functional /cross divisional project team of project managers, business analysts, developers, and validation analysts.
Manages, motivates and mentors cross-functional and enterprise project teams.
Responsible for compliance with applicable Corporate and Divisional policies and procedures.
Takes account of relevant legislation, compliance requirements and industry regulations.
Stays current with industry advancements and direction of domains supported.
Thinks strategically leveraging knowledge of domain needs across the company.

Additional Qualifications:
The successful candidate in this position must be a trusted business partner and enabler, who demonstrates mastery in all aspects and phases of large-scale application development and program management, vendor management, and validated systems implementations.
Requires strong leadership capabilities, an executive presence, and the ability to simultaneously think and act strategically and tactically to balance long-term planning in parallel with flawless execution.
The IT Program Manager will lead the team and delivery activities that require collaboration with Business Partners and Information Technology Resources to successfully deliver solutions and ensure value is achieved.


ABOUT REVEL IT:
Revel IT (formerly known as Fast Switch) is one of the fastest-growing, privately held, IT Staffing companies in the nation. Our client base includes 32% of the Fortune 25. We have major offices in Dublin, OH, Phoenix, AZ, Los Angeles, CA, and Austin, TX and are rapidly expanding into new markets from coast to coast.

WHY REVEL IT:
In addition to standard health and 401k benefits, we offer referral bonuses and training/continuing education opportunities.
5-year client retention: 99%
No. 1 supplier with customers: 53%
Top 3 supplier with customers: 77%
Consultant retention: 94%

Revel IT is an Equal Opportunity Employer. Revel IT does not discriminate on the basis of race, religion, color, sex, gender identity, sexual orientation, age, non-disqualifying physical or mental disability, national origin, veteran status or any other basis covered by appropriate law. All employment is decided on the basis of qualifications, merit, and business need.
#gdr4900