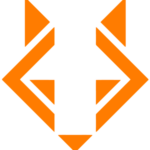 Revel IT
OUR GOAL:
Treat our consultants and clients the way we would like others to treat us!

Interested in joining our team? Check out the opportunity below and apply today!

Our Columbus, Ohio client has a contract to hire opportunity for a Product Owner who will manage two teams: Product Owners and Product Manager. This resource will support the conversion team which will include: checkout enhancements, payment gateway projects (Moving to the cloud), personalization. Ideally looking for candidates who can lead; planning – work for developers & end to end objectives for project.

**Fully remote is OK – local preference but good with candidates in ET or CT zone; open to come on site if they want; this team comes in once a week on Tuesdays but flexibility to work remote
Product Owner
Job Description:
Will work with UI/UX team and business stakeholders to document requirements
The Product Owner will work closely with business partners, product managers, and IT teams to define, prioritize and confirm requirements within the eCommerce product portfolio.
The Product Owner must be able to effectively communicate with project stakeholders using business terminology as well as possess a strong technical background to enable comprehensive business-IT alignment.
Serves as the liaison between the customer community and the software development team via clearly documented functional, system and process requirements.
Works with clients to obtain requirements through interviews, document analysis, surveys, site visits, business process descriptions, workflow analysis and use cases.
Evaluates the information from those multiple sources to develop an understanding of the client's business requests and needs and translates them into application and operational requirements.

Product Owner Essential Requirements
Bachelor's Degree in related Marketing / Retail / Technology
5+ years of retail / e-Commerce / Product Owner / IT Business Analysis or similar role experience, 7+ years preferred
Requires excellent verbal and written communication skills and the ability to lead a project or group
Years of Experience: 10+ Years
Established background in launching software or services in partnership with engineering teams and high degree of proficiency in prototyping, iterative development, understanding of agile principles
Agile environment- comfortable with sprints, Confluence, Jira
High degree of organization, individual initiative and personal accountability
Ability to collaborate effectively with cross-functional teams
Proven ability to effectively manage time and priorities
Strong written and verbal communication skills

Product Owner Essential Tasks
% of Time Spent
25% Discovery
Partner with the operations teams to understand areas of opportunities, get complete understanding of the request and identify dependencies between current and future work in pipeline
Using technical expertise, analyze functional proposals for feasibility and impact
Partner with eCommerce, Store Operations, Marketing and Merchandising teams to identify requirements for strategic initiates and competitive enhancements to eCommerce and in-store solutions
Partner with information security and loss prevention groups to identify and mitigate risks for new functionality and processes
Partner with analytics teams to identify functions to track and test
Leverage customer feedback to identify use cases and interaction flows
25% Manage the backlog
Create epics, user stories, document acceptance criteria, generate process flows, prototype, etc.
Document work effort for each item such as story points.
Proactively reach out to the right personnel to address any questions or clarifications
10% Prioritize needs
Prioritize the backlog consistently in collaboration with all the required parties, such as product managers, business, IT, UI/UX and third-party vendors
30% Oversee development stages
Sprint Planning: Prepare the sprint goal and sprint plan items and refine it during the sprint planning meeting, prioritize and share the plan with the team and stakeholders
Sprint Review: Lead the sprint review to show the product build to the stakeholders, respond to key questions/concerns, create additional user stories based on the feedback from sprint review
UAT: Review, approve all work completed by the team to ensure it meets customer needs. Lead customer facing UAT and document additional user stories based on the feedback
Recommend A/B test components based on UAT results
Bug Triaging: Guide the team for the bugs identified during the sprint, identify impact and priority, collaborate with business where necessary
Production Release: Perform validation of the working software before and after the release in QA and production environments, communicate the status of the release to the stakeholders
Maintain the accuracy of the sprint and product backlog at all times partnering with the scrum master
5% Act as primary liaison
Partner with Store Communications to identify areas of impact requiring user training
Participate in the creation of user training for new products and enhancements
Monitor and report on KPI's identified for delivered products
5% Product Strategy:
Monitor industry trends and recommend solutions to enhance the eCommerce roadmap
Identify risks and dependencies between initiatives in the eCommerce roadmap
Participate in the evaluation of software solutions and 3 rd party eCommerce engagements
Other essential tasks may occur as directed by your supervisor

Preferred Requirements
2+ yeas of Agile SDLC experience preferred
Functional knowledge in Online Retailing, Consumer Analytics, Digital Marketing, and Multi-channel Strategy
Strong analytic skills with a focus on process design and technology products

ABOUT REVEL IT:
Revel IT (formerly known as Fast Switch) is one of the fastest-growing, privately held, IT Staffing companies in the nation. Our client base includes 32% of the Fortune 25. We have major offices in Dublin, OH, Phoenix, AZ, Los Angeles, CA, and Austin, TX and are rapidly expanding into new markets from coast to coast.

WHY REVEL IT:
In addition to standard health and 401k benefits, we offer referral bonuses and training/continuing education opportunities.
5-year client retention: 99%
No. 1 supplier with customers: 53%
Top 3 supplier with customers: 77%
Consultant retention: 94%

Revel IT is an Equal Opportunity Employer. Revel IT does not discriminate on the basis of race, religion, color, sex, gender identity, sexual orientation, age, non-disqualifying physical or mental disability, national origin, veteran status or any other basis covered by appropriate law. All employment is decided on the basis of qualifications, merit, and business need.
#gdr4900