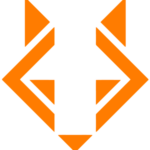 Revel IT
Columbus, Ohio client has a direct hire opportunity for a knowledgeable and self-motivated Payroll Professional who will be responsible for performing full-cycle payroll functions. The ideal candidate is a dependable, hard-working team player who desires to learn more and take on more responsibilities as they progress in the role.

Payroll Professional Qualifications:

Associate's Degree with 6+ years of well-rounded payroll experience
Certified Payroll Professional is a plus
Strong understanding of IRS, State, and Local Agency Regulations
Desire and commitment to constantly and continuously learning to stay abreast of changes and new developments in labor laws and regulations.
Reconciliation and audit understanding to identify and resolve discrepancies quickly
Proficient with Microsoft Excel, Word, Outlook
Strong attention to detail and deadlines
Excellent problem-solving and decision-making skills
Excellent verbal and written communication skills
Willing and able to commute to the office daily for work

Payroll Professional Responsibilities:

Processes multi-state exempt and non-exempt payrolls
Performs routine reconciliations of Payroll hours, earnings, and deductions
Follow established procedures while identifying ways to improve processes
Reconcile monthly GL accounts, quarterly, and annual tax filing
Remits weekly 401(k) plan contributions
Handles Child Support correspondence and Lump Sum withholdings.
Assist in the maintenance of internal timekeeping system and tracking employee time
Prepare audit schedules on all the above and assist with audit requests
Provide overall support on the Time & Labor for all HR branches.
Works closely with key business partners, exchanging information and resolving highly complex problems by researching solutions.

889057

Don't meet every single requirement? Studies have shown that women and people of color are less likely to apply to jobs unless they meet every qualification. At Revel IT, we are dedicated to building a diverse, inclusive, and authentic workplace, so if you're excited about this role, but your experience doesn't align perfectly with every qualification in the description, we encourage you to apply anyway. You might be the right candidate for this or our other open roles!
Revel IT is an Equal Opportunity Employer. Revel IT does not discriminate on the basis of race, religion, color, sex, gender identity, sexual orientation, age, non-disqualifying physical or mental disability, national origin, veteran status or any other basis covered by appropriate law. All employment is decided on the basis of qualifications, merit, and business need.
#gdr4900