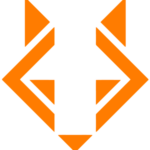 Revel IT
OUR GOAL:
Treat our consultants and clients the way we would like others to treat us!

Interested in joining our team? Check out the opportunity below and apply today!

This contract-to-hire role is for an Oracle PL/SQL Developer in Memphis, TN.
**PREFERS MEMPHIS CANDIDATES, CAN CONSIDER REMOTE.
Experience in performance tuning and bulk data processing.
Good understanding of Oracle Explain Plan.
Experience in designing Relational Databases
Strong in SQL optimizations.
Experience in writing Packages for data loads.
Oracle PL/SQL Developer Qualifications:

Bachelor's degree from an accredited college or university preferred. Information Systems or Computer Science major preferred.
Eight (8) years of program development experience or equivalent combination of education and experience required to include two (2) years specialized experience with an emphasis on interpreting user requirements, business application design and programming of business applications. Insurance industry experience preferred.

Knowledge of client/server applications and claims management systems
Excellent project management skills
High level of self-motivation
Excellent oral and written communication, including presentation skills
PC literate, including Microsoft Office products
Leadership skills
Analytical and interpretive skills
Strong organizational skills
Excellent interpersonal skills
Ability to work independently
Ability to work in a team environment
Ability to meet or exceed Performance Competencies

Oracle PL/SQL Developer Responsibilities:
Becomes familiar with all aspects of the application, including reports, parameters, claims management, intake services, carrier/client interfaces and vendor/business partner interfaces.
Assumes responsibility and develops expertise for a specific area of functionality of the application.
Analyzes user needs, as required, and leads in the design of specifications to meet those needs.
Develops and maintains software to meet the specifications outlined in data processing requests.
Assesses requirements of insurance carriers and regulatory groups; leads in the design and development of software to meet those requirements.
Tests and debugs software; assists in testing projects for other analyst/programmers.
Prepares documentation for assigned projects and completes the paperwork necessary to release the project.
Assists in the professional growth of other analyst/programmers.
Follows departmental pre-established standards and guidelines as applicable to design and development.
Adheres to the goal of delivering and maintaining the highest quality of customer service to clients.
Keeps up-to-date with technology changes and direction.
Performs other duties as assigned.
Supports the organization's quality program(s).


ABOUT REVEL IT:
Revel IT (formerly known as Fast Switch) is one of the fastest-growing, privately held, IT Staffing companies in the nation. Our client base includes 32% of the Fortune 25. We have major offices in Dublin, OH, Phoenix, AZ, Los Angeles, CA, and Austin, TX and are rapidly expanding into new markets from coast to coast.

WHY REVEL IT:
In addition to standard health and 401k benefits, we offer referral bonuses and training/continuing education opportunities.
5-year client retention: 99%
No. 1 supplier with customers: 53%
Top 3 supplier with customers: 77%
Consultant retention: 94%

Revel IT is an Equal Opportunity Employer. Revel IT does not discriminate on the basis of race, religion, color, sex, gender identity, sexual orientation, age, non-disqualifying physical or mental disability, national origin, veteran status or any other basis covered by appropriate law. All employment is decided on the basis of qualifications, merit, and business need.
#gdr4900