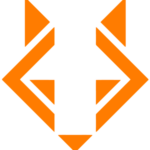 Revel IT
Our California client has a contract opportunity for a .NET Developer/Analyst. We are looking for an experienced engineer with a passion for development and automation to take a lead role in the build and manage hybrid cloud solutions. The ideal candidate is someone who delights in designing tools and systems to help other developer & passionate about making a change for better operational efficiency.

.NET Developer/Analyst

IT .NET Developer Responsibilities:
Your primary responsibility will be to develop claim processing rules engine in .NET and MS SQL server code in alignment of business requirements.
You will be building and maintaining a suitable tracking dashboards and metrics using Microsoft SQL Server and Power BI.
You will be developing and maintaining application integration in a hybrid cloud environment.
You will be working closely with IT Development and Operations team, Business, SaaS vendors and Support team to automate application builds for current and future products.
Assist development teams in the implementation and customization of automated pipelines and enable self-service. Automate build/test/package/deploy/secure tasks via Continuous Integration/ Continuous deployment pipelines.
Support and improve our tools for continuous integration (CI) and continuous delivery (CD). You need to demonstrate measurable improvements in our delivery pipelines
Design, implement, support and scale server architecture on on-premise and cloud platforms to provide fast and reliable services to a rapidly growing customer base.
Responsible for collaborating with teams to build code, manage issues, and successfully deploy the software. Assist engineers in managing version control branches/tags
Provide day-to-day support to manage development tools, code repositories and utilities.
Develop automated practices and recommend improvements
Develop automation framework for software version migration that is integrated into a centralized infrastructure
Work closely with stakeholders to optimize builds, tests, and deployment workflows currently deployed, upgrading when necessary in the least disruptive manner
Work to continuously improve speed, efficiency and scalability of the build and test systems
You will use agile methodologies to plan, coordinate, and lead deployments of major product releases, weekly patches, and daily changes in a SaaS environment.

IT .NET Developer Requirements:
Minimum 5 years of IT industry experience in .NET and MS SQL server development areas , ETL jobs, REST Apis. – must have
1 or 2 years of relevant and progressive application development experience in .NET and – must have
Database Microsoft SQL Server query development is a must have.
Experience working in a Microsoft environment is a must have
Experience working in a Salesforce environment is a plus
Be extremely comfortable with Software version control using bitbucket and analyzing and troubleshooting complex systems
Experience in designing containerized clusters using Kubernetes & docker is a plus
Experience with production monitoring, trending, and logging tools
Exposure to test automation tools and frameworks such as Rest Assured, Selenium, and JMeter/Blaze Meter is a plus
Proficiency in scripting languages such as PowerShell, Bash, Python, Ruby or Go
Experience with development of automated CI/CD pipeline
Good understanding of Security Groups,
Strong troubleshooting skills and ability to correlate system behaviors based on known interdependencies between those systems.
Sound analytical skills, as well as strong decision-making and problem-solving aptitude.
Excellence in communicating with all roles – technical or business across the organization
Ability to juggle multiple high priority projects at the same time.



Reference: 889172

ABOUT REVEL IT:
Revel IT (formerly known as Fast Switch) is one of the fastest-growing, privately held, IT Staffing companies in the nation. Our client base includes 32% of the Fortune 25. We have major offices in Dublin, OH, Phoenix, AZ, Los Angeles, CA, and Austin, TX, and are rapidly expanding into new markets from coast to coast.

Don't meet every single requirement? Studies have shown that women and people of color are less likely to apply to jobs unless they meet every qualification. At Revel IT, we are dedicated to building a diverse, inclusive, and authentic workplace, so if you're excited about this role, but your experience doesn't align perfectly with every qualification in the description, we encourage you to apply anyway. You might be the right candidate for this or our other open roles!
WHY REVEL IT:
In addition to standard health and 401k benefits, we offer referral bonuses and training/continuing education opportunities.
5-year client retention: 99%
No. 1 supplier with customers: 53%
Top 3 supplier with customers: 77%
Consultant retention: 94%
Revel IT is an Equal Opportunity Employer. Revel IT does not discriminate on the basis of race, religion, color, sex, gender identity, sexual orientation, age, non-disqualifying physical or mental disability, national origin, veteran status or any other basis covered by appropriate law. All employment is decided on the basis of qualifications, merit, and business need.
#gdr4900