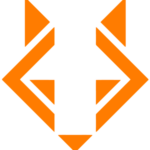 Revel IT
We are seeking a National Sales Director who represents the entire range of the portfolio of products, while leading the customer account planning cycle and ensuring customer's needs and expectations are met by the company.
The key focus is on the customer's headquarters and buying office, while coordinating closely with field sales associates assigned to the account.

Essential Duties, Responsibilities, and Key Results Area:

Responsible for sales, profit, expense, advertising, marketing and merchandising functions.
Responsible for managing POS Data and implementing strategies for prospective Territory.
Develops a strategic sales and profit plan to build key-decision-maker relationships, and orchestrates internal resources to ensure maximum results from marketing programs and account specific training materials used in the training for sales associates
Initiates and implements approved pricing policies for all marketing programs to maximize profit objectives
Develops core annual marketing and advertising programs.
Develops business plans and presents Business Reviews for the perspective territory
Interfaces with multiple business functions
Analyses performance and implements strategy to achieve goals/reinforce brand position
Works with RSA's to train and deliver presentations
Responsible for growing account revenue, profit, margin, share to achieve budgeted goals ?Interfaces with various internal company business departments
Ensures communication of all customer-specific programs, corporate guidelines, corporate policies.

Ideal Candidate Possesses These Attributes:

Strong business acumen to include P&L Management
A passionate ambassador for the brand with the ability to convey the corporate message (vision and strategy) convincingly to the customer
Unwavering personal integrity and ability to build relationships based on trust and respect
Ability to assess business performance and opportunities
Ability to listen and desire to learn
Excellent problem solving skills that rely on creativity and innovation to drive results
Ability to build strong collaborative relationships internally across multiple functions and externally with customers and vendors
Organized, good communication skills both orally and in writing
Personally dynamic with a strong work ethic
Process and solution oriented, keeps the long term in the forefront while solving for the short term
Between three – five years sales experience with a career emphasis on premium consumer durables
Demonstrated track record of building and maintaining outstanding customer relationships
Able to expand customer base, increase profit, revenue and balance of share
Bachelor's degree (BA, or BS) from four-year college or university is strongly preferred.
890183
#revelitjobs

Don't meet every single requirement? Studies have shown that women and people of color are less likely to apply to jobs unless they meet every qualification. At Revel IT, we are dedicated to building a diverse, inclusive, and authentic workplace, so if you're excited about this role, but your experience doesn't align perfectly with every qualification in the description, we encourage you to apply anyway. You might be the right candidate for this or our other open roles!
Revel IT is an Equal Opportunity Employer. Revel IT does not discriminate on the basis of race, religion, color, sex, gender identity, sexual orientation, age, non-disqualifying physical or mental disability, national origin, veteran status or any other basis covered by appropriate law. All employment is decided on the basis of qualifications, merit, and business need.
#gdr4900