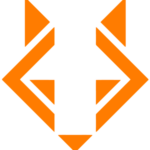 Revel IT
OUR GOAL:
Treat our consultants and clients the way we would like others to treat us!

Interested in joining our team? Check out the opportunity below and apply today!

Reference: 880836

A Mobile Software Developer is needed for a contract opportunity in Canada. You will contribute to the development and integration of software features in various areas such as Android Framework, Multimedia, Connectivity and Core Applications. Your contribution will enable customers to connect their personal consumer devices to the vehicle infotainment system as well as providing a user friendly User Interface to control the vehicle infotainment system.

**Possible quarterly travel to Warren MI – should be eligible for travel to the US**
What We Need You To Do:
Contribute as designer and developer to design, code and release software for Android target
Participate in the implementation of connectivity framework features (BT, USB and Wi-Fi etc.) or multimedia framework features (playback engine, audio, codec, speech, CarPlay, Android Auto, or Android Framework (AOSP) and Applications and Services.
Participate in improving and maintaining existing Infotainment software
Participate in feature requirements analysis, and test-case design review
Participate in feature prototype building, testing, and refinement
Participate in improving and tailoring existing drivers, stack and applications to our needs
Provide clear and complete documentation based on the definition of the software development process
Collaborate with other engineers by using Scrum/Agile development process.
Be able to occasionally travel domestically and internationally
Qualifications:
8+ years of experience developing applications or middleware for mobile platforms like Android or iOS
Object-oriented software development experience with a solid grasp of algorithms and data structures
Experience working with large code bases, developing entirely new code and maintaining existing code
Knowledge of Android components, framework and architecture (such as Apps, Multimedia, BT V4, USB, NFC, Wi-Fi and Projection, CarPlay, Speech, ScreenCasting, OpenMax, GStreamer, etc.)
Knowledge of test development and testing of embedded system firmware
Knowledge and experience about embedded LAN and Ethernet
Software platform development experience, such as Linux and Android platform
Commercial software development experience in C, C++, Java
Familiar with Android development toolkit and process
Experience with SCM tools, GIT, JIRA, Eclipse IDE, ClearCase etc.
Experience of Scrum/Agile software development process
Ability to perform diagnostic and investigation based on limited information
Creative, discipline, strong sense of responsibility, delivery and schedule commitment
High level of oral and written communication skills
High level of interpersonal skills to work effectively in a geographically dispersed team
Bachelor's degree in Computer Science, Software Engineering, or equivalent field
Advanced degrees preferred
Other Skills Preferred:
Working experience with Mobile Platforms/Services and Apps, CarPlay, and Android Auto
Working experience of Android component
Working experience in firmware development
Experience in developing automotive infotainment solutions
Experience in automotive and/or portable consumer electronic devices

ABOUT REVEL IT:
Revel IT (formerly known as Fast Switch) is one of the fastest-growing, privately held, IT Staffing companies in the nation. Our client base includes 32% of the Fortune 25. We have major offices in Dublin, OH, Phoenix, AZ, Los Angeles, CA, and Austin, TX, and are rapidly expanding into new markets from coast to coast.

WHY REVEL IT:
In addition to standard health and 401k benefits, we offer referral bonuses and training/continuing education opportunities.
5-year client retention: 99%
No. 1 supplier with customers: 53%
Top 3 supplier with customers: 77%
Consultant retention: 94%

Revel IT is an Equal Opportunity Employer. Revel IT does not discriminate on the basis of race, religion, color, sex, gender identity, sexual orientation, age, non-disqualifying physical or mental disability, national origin, veteran status or any other basis covered by appropriate law. All employment is decided on the basis of qualifications, merit, and business need.
#gdr4900