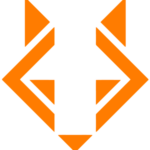 Revel IT
OUR GOAL:
Treat our consultants and clients the way we would like others to treat us!

Interested in joining our team? Check out the opportunity below and apply today!

Reference: 788505

Our Lake Forest, IL client is seeking a Medical Affairs Manager to provide daily business operations support to Medical Affairs activities for product development as well as on-market activities related to new EU In Vitro Diagnostics Regulations (IVDR).

Required:
MD (clinical experience preferred) or PhD, 3(+) years industry experience
Critical review of product performance data
Knowledge of the design control process
Knowledge of the use of laboratory tests in patient care
Ability to communicate medical issues and work collaboratively across all cross-functional areas
Identify and highlight potential patient safety issues
Above clinical work experience from any of the following: hospital lab, clinical lab (highly preferred), or hospital-affiliated research university lab.

Responsibilities:
Provide medical and scientific information for client products and products in development and ensure that medical information is of high quality and communicated in an accurate, balanced, timely, and compliant way.
Review Scientific Validity Reports, Performance Evaluations, Post Market Surveillance Reports, and Risk Management Files and provide medical input into documents to align with IVD-R requirements.
Provide medical input into clinical study protocols.
Develops initial medical opinions, medical platform documents and Health Hazard Assessments for review by medical directors.
Provides Medical Affairs input at project level.
Work is reviewed by IVDR Medical Affairs Manager(s) prior to approval.
Provides timely responses to prevent delay is project timelines.
Responsible for implementing and maintaining the effectiveness of the quality system.
Works collaboratively with internal stake holders and manager to evaluate opportunities to address medical needs and provide medical input as needed.

Travel: minimal (up to 5%)


ABOUT REVEL IT:
Revel IT (formerly known as Fast Switch) is one of the fastest-growing, privately held, IT Staffing companies in the nation. Our client base includes 32% of the Fortune 25. We have major offices in Dublin, OH, Phoenix, AZ, Los Angeles, CA, and Austin, TX and are rapidly expanding into new markets from coast to coast.

WHY REVEL IT:
In addition to standard health and 401k benefits, we offer referral bonuses and training/continuing education opportunities.
5-year client retention: 99%
No. 1 supplier with customers: 53%
Top 3 supplier with customers: 77%
Consultant retention: 94%

Revel IT is an Equal Opportunity Employer. Revel IT does not discriminate on the basis of race, religion, color, sex, gender identity, sexual orientation, age, non-disqualifying physical or mental disability, national origin, veteran status or any other basis covered by appropriate law. All employment is decided on the basis of qualifications, merit, and business need.
#gdr4900