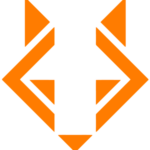 Revel IT
Our Nashville, TN client has an immediate direct hire opportunity for a Marketplace Portfolio Director who will manage Agile teams-of-teams in delivering a superior service offering and will be responsible for driving the overall vision, strategy, roadmap, and prioritization for the new global Marketplace department.

**Local or somewhat local to Nashville

This new marketplace is a "startup" within the company and they truly want someone who can build something from the ground up. The team is currently 8 with 60 offshore developments.

Minimum Qualifications:
12 years of related experience with a Bachelor's degree; or 8 years and a Master's degree; or a PhD with 5 years experience; or equivalent experience
10 years of experience in a digital and/or IT strategy leadership role
10 years of experience with a mix of internal and customer-facing applications and related technologies
5 years of experience working in challenging global projects with multiple regional team responsibility
Strong leadership, teamwork, verbal, written and inter-personal skills.
Ability to form relationships and partner effectively with internal departments and external partners
Thrives in a result driven environment with passion to innovate
Able to make fast decisions in an ambiguous working environment with ever changing priorities

Responsibilities:

Manages a complex global platform group that includes multiple teams delivering technology solutions in several countries
Drives excellence by creating a vision and strategy all while ensuring alignment across teams working in different parts of the world
Translates a new complex global technology platform concept into a product roadmap that delivers incremental value and a competitive advantage
Responsible for ensuring department goals/objectives are met and align to the client's overall strategy
Requires the ability to influence diverse stakeholders across finance, business, and technology to accept policy, practices, and approaches
Involves frequent communication with senior executive leadership on issues of significance
Builds an industry leading team by hiring exceptional talent, tapping into internal resources and leveraging external partners to exceed platform expectations and goals
Oversees a broad departmental budget including accountability for far-reaching impact financial impact on Global Marketplace and the company
Measures performance and recommends changes in investment mix to achieve department goals
Controls all resources and policy formation across areas of responsibility
Influences, coaches, and develops direct reports/department
Other duties as assigned

Skills:

Strategic leader of business transformation
Able to understand emerging digital platform trends, apply best practices and pursue innovations
Design-thinking solutioning and introducing new ways of working
Communicating and building senior relationships to deliver high impact
Team player motivated by business value creation and customer satisfaction
Creative and analytical thinker
Interest and experience in technology and using technology to strengthen value-accretive business strategy and transformation
Thoroughly understand and follow company policies, especially with respect to exposure of the company to financial risk and adherence to policy and procedures on business ethics

Preferred Qualifications:

Experience delivering to market a new service or software solution from the ground up
Business Development with growth experience and scaling an organization
Experience leading large-scale transformations at global scale
Prior experience and understanding of tire manufacturing, distribution and sales
Exposure to Scaled Agile Framework, Startup XP or similar Agile methodologies for software development in a high-paced environment
Reference: 882885

Don't meet every single requirement? Studies have shown that women and people of color are less likely to apply to jobs unless they meet every qualification. At Revel IT, we are dedicated to building a diverse, inclusive, and authentic workplace, so if you're excited about this role, but your experience doesn't align perfectly with every qualification in the description, we encourage you to apply anyway. You might be the right candidate for this or our other open roles!
Revel IT is an Equal Opportunity Employer. Revel IT does not discriminate on the basis of race, religion, color, sex, gender identity, sexual orientation, age, non-disqualifying physical or mental disability, national origin, veteran status or any other basis covered by appropriate law. All employment is decided on the basis of qualifications, merit, and business need.
#gdr4900