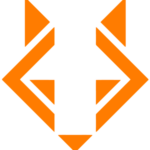 Revel IT
Our Columbus, OH client is looking for a Manager of Data Analytics, with strong technical capability to drive change through systems, reporting, and people analytics. If you are passionate about driving change through technology (Ultimate, Kronos, iCIMS), are collaborative, flexible and adaptable to change, we would love to hear from you.

**Local candidates preferred, Hybrid role**

Top 3 skills / must-haves:
5+ years of related experience required
Experience coding and report writing to quickly produce accurate reports
System administration experience with Ultimate Software and Kronos required; experience with iCIMS or any talent acquisition system preferred
WHAT YOU'LL BRING:
Advanced/expert level of proficiency in PowerPoint and Excel for automating reporting, processing large volume data and interfacing with corporate reporting systems
Ability to partner and facilitate meetings with cross-functional teams, especially IT.
Excellent verbal and written communication skills interacting with various levels of the organization
Ability to perform analysis of business information and identify trends
Ability to manage and execute multiple concurrent tasks to meet deadlines
High level of attention to detail and accuracy
Bachelor's Degree in in a related field or equivalent experience
WHAT YOU'LL DO:
Oversee systems change management and provides support for system maintenance, upgrades, and conversions of Shared Service information systems through all phases of development, testing, and implementation.
Develop integrated solutions with other internal systems, databases, and third party vendors as it relates to time tracking, payroll, core HR, benefits, and compensation.
Develops, manages and oversees the collection, accuracy, and security of all HR data, including but not limited to personnel files, electronic data and other electronic files; maintaining compliance with records-retention policies and all applicable laws.
Serves as a key liaison with departments, outside vendors, and stakeholders to facilitate automated process and systems improvements as it related to
Payroll, Human Resources, Benefits, and Compensation.
In partnership with Human Resources, oversee HRIS processes with an emphasis on Ultimate software (Cognos), Kronos, iCIMS, ServiceNOW, and other people related technologies.
Keep pace with new technologies and HR trends in order to influence the ongoing strategic technical direction of Payroll and Human Resources.
Engage with stakeholders to understand diverse reporting requirements and serve as a thought leader in simplifying the execution of data management and reporting processes, as well as key metrics definitions.
Provide a high level of responsiveness to executive ad-hoc requests related to process improvement analysis and what-if scenario modeling.
Responsible for the accuracy of all payroll related financial reporting to support G/L, Labor Distribution and headcount reporting in partnership with Tax and Accounting on the reconciliation of all payroll data on the G/L, forecasting wage and bonus accruals; Calculates adjusting journal entries as needed to ensure accurate financial reporting.
Manages compliance by ensuring that all government reporting, internal audit, and SOX requirements are met; Develops and maintains SOPs within
internal control
Reference: 879707

Revel IT is an Equal Opportunity Employer. Revel IT does not discriminate on the basis of race, religion, color, sex, gender identity, sexual orientation, age, non-disqualifying physical or mental disability, national origin, veteran status or any other basis covered by appropriate law. All employment is decided on the basis of qualifications, merit, and business need.
#gdr4900