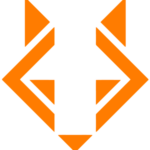 Revel IT
OUR GOAL:
Treat our consultants and clients the way we would like others to treat us!

Interested in joining our team? Check out the opportunity below and apply today!

Reference: 878309

The Data Science team with our client has a remote contract need for a Lead Data Scientist who will support an external client, delivering the best in class actionable business insights through cutting-edge predictive models and data science techniques. The Lead Data Scientist possesses an in-depth knowledge of data science techniques and provides technical leadership and guidance to the Data Science team.
Responsible for interfacing with business partners, initiating and managing analytics projects to generate data-driven insights and support data science needs for the external client.
Minimum Qualifications:
Master's degree, MBA, or equivalent experience in Statistics, Mathematics, Engineering, Data Science, Computer Science, Economics, or other quantitative fields.
Three-five years work experience developing machine learning models to deliver insights and solve business problems within a bank, credit card, retail, or insurance business.
Some people and/or project management experience
Experience and familiarity with data engineering tools and techniques.
Essential Job Functions:
Relationship management – Build strong relationship and provide consultation to both Data Science team and external stakeholders to expand the influence of Data Science and support the needs of the external client. Values strategic communication and demonstrates knowledge of retail industry and credit card operations.
Leadership – Lead, coach, motivate, challenge and provide technical guidance to the team. Utilizes excellent communication skills to articulate a strategic vision to the team. Solve problems and make decisions with sound judgement.
Create and Design – Create machine-learning based tools or processes for data mining and data analytics. Developing data-driven marketing proposals/initiatives/presentations to enhance customer relationship and increase profitable sales. Translate business problems into statistical problems, develop machine learning models and/or customized analysis to support business needs. Lead and complete data science project end to end, document research and development process and results, develop presentations to summarize and communicate key findings to external partners.
Technology – Research state-of-art machine learning techniques to continuously improve Data Science team's competence within the analytics industry. Use advanced analytics to assess portfolio performance, identify business opportunities, and drive critical business decisions.


ABOUT REVEL IT:
Revel IT (formerly known as Fast Switch) is one of the fastest-growing, privately held, IT Staffing companies in the nation. Our client base includes 32% of the Fortune 25. We have major offices in Dublin, OH, Phoenix, AZ, Los Angeles, CA, and Austin, TX and are rapidly expanding into new markets from coast to coast.

WHY REVEL IT:
In addition to standard health and 401k benefits, we offer referral bonuses and training/continuing education opportunities.
5-year client retention: 99%
No. 1 supplier with customers: 53%
Top 3 supplier with customers: 77%
Consultant retention: 94%

Revel IT is an Equal Opportunity Employer. Revel IT does not discriminate on the basis of race, religion, color, sex, gender identity, sexual orientation, age, non-disqualifying physical or mental disability, national origin, veteran status or any other basis covered by appropriate law. All employment is decided on the basis of qualifications, merit, and business need.
#gdr4900