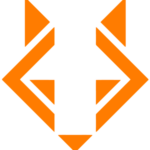 Revel IT
OUR GOAL:
Treat our consultants and clients the way we would like others to treat us!

Interested in joining our team? Check out the opportunity below and apply today!

Our client has a remote contract to hire opportunity for a Junior Recruiter who will create strong business partnerships with internal clients and will lead the full life cycle recruitment process for entry level to C-level openings. This individual will be responsible for developing multiple sourcing channels, including a ready now pipe line, to attract the best active and passive candidates, while leveraging technology to ensure an effective and efficient process.
This person will be responsible for building and maintaining excellent relationships with both hiring managers and candidates (both internal and external).
This Recruiter will be instrumental in sourcing, interviewing, selecting, and hiring the best available candidate resources using proven recruiting methods and processes.
MINIMUM RECRUITER QUALIFICATIONS

Education: Bachelor's Degree or equivalent experience
Three to five years of professional recruiting experience is required
Experience recruiting for and working with C-level management
Proven track record of successfully managing a recruitment process with professional positions, in a corporate environment
Experience sourcing passive candidates utilizing various channels and technology tools.
Experience creating, implementing and executing Recruitment Strategies including the use of Social Media
Experience building talent pipelines for functional areas of support
Proven track record and mindset of continuous process improvement including willingness to challenge the status quo and think outside of the box
Ability to attract and maintain relationships with highly qualified individuals.
Experience using, and managing an Applicant Tracking Systems such as PeopleSoft, Taleo, etc.
Experience using value added metrics and reporting systems to measure results and set service level agreements with clients.
Ability to impart client values to others in the form of expected behaviors and results.
Excellent written and oral communications skills.
Strong interpersonal skills with the ability to quickly establish credibility and respect with a broad range of business partners.
RECRUITER RESPONSIBILITIES:
Build strong relationships with business leaders, understanding their hiring needs, establishing trust and credibility, while delivering results.
Consistently meet or exceed service level agreements providing the highest possible level of service to the business.
Work to ensure best practices are being used and develop win/win solutions
Understand the business and how individual areas contribute to the overall success of the company.
Responsible for targeted sourcing and assessing talent, based on past successes and future business objectives.
Perform full lifecycle recruitment activities such as recruiting, screening, interviewing, and offer negotiation/extension.
Ensure consistent recruiting practices and processes are being followed
Ensure recruiting technology is utilized to increase recruiter productivity throughout ATS.
Leverage accurate reporting systems that provide real time and historical data.
Responsible for research and analysis of recruiting market trends, understanding implications and recommending solutions.
Partner with leadership teams in HR and Business to assess future staffing needs.
Plan and coordinate recruiting events and represent Alliance Data at job fairs, tradeshows, networking events and community events.
Oversee the coordination of Visa processing and relocation when applicable.

PREFERRED QUALIFICATIONS:
Demonstrated ability to manage multiple simultaneously in a deadline driven environment
Excellent attention to detail
Excellent verbal and written communication skills
Proficient with Microsoft Office Suite, MS Project
Excellent time management and prioritization skills
Maintains flexibility and adaptability; manages ambiguity effectively
In-depth knowledge of marketing programs and execution best practices
Deliver creative and innovative thoughts and ideas
Build effective working relationships to meet/exceed goals in a team environment
Knowledge of or aptitude to learn Retail Marketing systems and Credit Marketing principles
Good analytical skills with proven ability to extract insights from data.


ABOUT REVEL IT:
Revel IT (formerly known as Fast Switch) is one of the fastest-growing, privately held, IT Staffing companies in the nation. Our client base includes 32% of the Fortune 25. We have major offices in Dublin, OH, Phoenix, AZ, Los Angeles, CA, and Austin, TX and are rapidly expanding into new markets from coast to coast.

WHY REVEL IT:
In addition to standard health and 401k benefits, we offer referral bonuses and training/continuing education opportunities.
5-year client retention: 99%
No. 1 supplier with customers: 53%
Top 3 supplier with customers: 77%
Consultant retention: 94%

Revel IT is an Equal Opportunity Employer. Revel IT does not discriminate on the basis of race, religion, color, sex, gender identity, sexual orientation, age, non-disqualifying physical or mental disability, national origin, veteran status or any other basis covered by appropriate law. All employment is decided on the basis of qualifications, merit, and business need.
#gdr4900