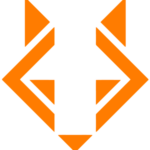 Revel IT
OUR GOAL:
Treat our consultants and clients the way we would like others to treat us!

Interested in joining our team? Check out the opportunity below and apply today!

Reference: 788502

The Junior Cloud Security Engineer in this remote contract-to-hire role is responsible for coding/configuring, and administering Cloud Information Security systems. This person is expected to champion processes and technology as a subject matter contributor and researcher in various cloud infrastructure and system technical areas. The position works closely with teams in other Information Security disciplines, infrastructure, and operations areas to help provide superior protection to the client's information assets.
Role Accountabilities:
Serves as a cloud security practitioner that, builds, and operates information security controls specific to cloud processing platforms.
Identify threats to cloud systems, develop new features to meet security needs, and build, maintain, upgrade, and continuously improve cloud-based systems.
You'll have a role to play in everything from planning and architecting secure cloud system requirements to constructing, validating, and deploying the system to monitoring and detecting malicious activity once the system is deployed.
Identifies and recommends/remediates security gaps on the platform and infrastructure.
Demonstrate ability to leverage agile experience by integrating security tools into the CI/CD pipeline (Dev-Sec-Ops), developing scripts, monitoring results, generating metrics, tracking issues to resolution.
Demonstrate maturity with maintaining and enhancing a set of cyber security tools and/or products designed to improve/evaluate cloud security.
Test new tools/products by developing use cases and performing proof of value activities.
Performs automation and orchestration when/where possible.
Support the implementation of key cloud projects and initiatives as they pertain to the organization's long-term security strategy.
Identify areas of improvement where processes do not currently exist and drive (contribute to) the development and delivery of new processes to address these gaps.
Deliver quality results with minimal supervision in coordinating projects, collaborating with others, and other deliverables.
Demonstrates a willingness to escalate identified issues as necessary and the ability to identify when to partner with leadership to resolve issues, risks or obstacles.
Builds consensus for delivering results while finding common ground for collaboration and partnership.
Create and maintain relevant documentation including the ability to deliver run books, project updates, process documentation, architecture and technical requirements and presentations.
Develop and deliver Key Performance Indicators (KPIs) through the understanding of the tools and deliverables by helping to develop, maintain and mature the associated reporting structure.
Produce meaningful and actionable metrics through data analysis.
Conduct data analysis exercises using Excel Pivot Tables, database queries, and other data driven analysis tools.
Produces presentations at various levels of abstraction dependent on intended audience using Microsoft Power Point, Microsoft Visio, or equivalent tools.
Successfully work in a team-fostered, fast-paced, multi-threaded environment.
Serve as a champion of cloud security researching tools and process specific to cloud computing.
Demonstrate self-learning in gaining knowledge of new technical developments and ensure they are shared appropriately and applied within the department.
Identifies and understands drivers for change and will act as an individual champion or partner with leadership to deliver those changes.
Is viewed as an effective collaborator and problem solver. Intermediate negotiation and oral communication skills expected.
Maintains a high level of confidentiality and professionalism.
Proactively identify potential issues and provide options for solutions.
Decompose complex topics and break them down into laymen's terms or analogies that help drive clarity and understanding.
Viewed as an enabling partner that provides alternative options or supporting information when saying no to business or IT requests.
Seen by leadership and peers as creditable, trustworthy and respectful.
Qualifications:
Two or more years of experience in Information Security or Infrastructure with large scale platforms, complex inter-dependent technologies, data centers, internal software systems and tools
Networking, LDAP Directories, Vulnerability/Patch Management, Change Management, Incident Management, Server and Desktop Management, Encryption and Key Management
Architecture and Computing
Software Application
General Computing Controls
Business Continuity/Disaster Recovery, Access Management, Web Application Firewall (WAF), Network Access Control (NAC), Privileged Access Management (PAM)
Systems Development Lifecycle and Project Management Methodologies, specifically Agile/Scrum.
Working knowledge of web services, API, REST, RPC and how to properly secure them in conjunction with experience and practical application.
Azure Engineer: Knowledge of overall Office 365 security including knowledge of Azure Active Directory, Azure Information Protection, Information Rights Management, single sign-on and multi-factor authentication and related technologies (including Microsoft Enterprise Mobility + Security)
AWS Engineer: Direct experience managing AWS cloud computing environment including native and 3rd party cloud tools commonly used with AWS
Preferred Experience:
Degree Preferred: Bachelors or equivalent experience in Computer Science, Networking or Information Technology
Certification: Security +, Network+, CISSP, SSCP, CCSP
Years of Work Experience Preferred: Five or more in Information Security or Infrastructure experience.


ABOUT REVEL IT:
Revel IT (formerly known as Fast Switch) is one of the fastest-growing, privately held, IT Staffing companies in the nation. Our client base includes 32% of the Fortune 25. We have major offices in Dublin, OH, Phoenix, AZ, Los Angeles, CA, and Austin, TX and are rapidly expanding into new markets from coast to coast.

WHY REVEL IT:
In addition to standard health and 401k benefits, we offer referral bonuses and training/continuing education opportunities.
5-year client retention: 99%
No. 1 supplier with customers: 53%
Top 3 supplier with customers: 77%
Consultant retention: 94%

Revel IT is an Equal Opportunity Employer. Revel IT does not discriminate on the basis of race, religion, color, sex, gender identity, sexual orientation, age, non-disqualifying physical or mental disability, national origin, veteran status or any other basis covered by appropriate law. All employment is decided on the basis of qualifications, merit, and business need.
#gdr4900