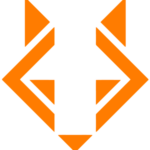 Revel IT
Our Plano, Texas client is seeking an Accountant for a contract opportunity which include the daily preparation and reconciliation of various Balance Sheet accounts as well as the timely and accurate completion of journal entries and analysis associated with the month-end close process. Additional daily tasks related to transactional accounting will be assigned on an ad hoc basis.
ESSENTIAL JOB FUNCTIONS:
Prepare General Ledger Account Reconciliations – Prepares daily reconciliations for various Balance Sheet accounts.
Preparation includes detailed reconciliation with appropriate supporting documentation, the ability to explain fluctuations, and working cross-functionally to ensure all reconciling items are resolved promptly.

Journal Entry Preparation:
Prepares recurring and non-recurring journal entries for various General Ledger accounts in accordance with GAAP and client accounting policies on a daily and monthly basis.
Daily Tasks
Works cross-functionally with other departments as well as clients to ensure the accuracy of cardholder account activity, daily wire settlements, balance transfer campaigns, client, and association settlement.
This can include detailed account investigation, issue resolution, and executing accurate cardholder/client adjustments and understanding the financial implications.
MINIMUM QUALIFICATIONS:
Bachelor's degree in Accounting, Finance, or related field.

Experience:
One or more years in Accounting focused on month-end close processes, daily General Ledger account reconciliations, or related applicable experience
ADDITIONAL KNOWLEDGE, SKILLS, AND ABILITIES:
Intermediate knowledge of Microsoft Office – primarily Excel.
Good understanding of accounting and a focus on detail that will enable the candidate to prepare and reconcile general ledger accounts.
Good verbal and written communication skills.
Ability to build good working relationships with others.
Ability to meet deadlines consistently.

Reference: 897443

ABOUT REVEL IT:
Revel IT (formerly known as Fast Switch) is one of the fastest-growing, privately held, IT Staffing companies in the nation. Our client base includes 32% of the Fortune 25. We have major offices in Dublin, OH, Phoenix, AZ, Los Angeles, CA, and Austin, TX and are rapidly expanding into new markets from coast to coast.

WHY REVEL IT:
In addition to standard health and 401k benefits, we offer referral bonuses and training/continuing education opportunities.
5-year client retention: 99%
No. 1 supplier with customers: 53%
Top 3 supplier with customers: 77%
Consultant retention: 94%

Revel IT is an Equal Opportunity Employer. Revel IT does not discriminate on the basis of race, religion, color, sex, gender identity, sexual orientation, age, non-disqualifying physical or mental disability, national origin, veteran status or any other basis covered by appropriate law. All employment is decided on the basis of qualifications, merit, and business need.
#gdr4900