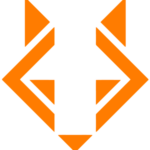 Revel IT
OUR GOAL:
Treat our consultants and clients the way we would like others to treat us!

Interested in joining our team? Check out the opportunity below and apply today!


A contractor is needed in Greenville, SC to fulfill an IT Technical Project Lead role who Leads the holistic implementation of requirements from various business initiatives in an international environment.


Position Purpose/Scope:
Designs and develops IT architecture, technical standardization, the follow-through of non-functional requirements, the IT concept and the technical specification, the allocation and control of development, software quality assurance, and the acceptance and integration of solutions into the client application landscape.
Responsibilities/Accountabilities:
Ensures the sustainability of IT in domestic and international locations.
Ensures that IT systems are available for the business processes at client and develops them continuously.
Achieves overall optimal solutions by working closely together with teams of specialists for business processes, IT technologies, IT processes and project managers.
Manages multiple project and initiatives simultaneously as needed.
Navigates an international environment, networks with a broad range of departments and partners.
Steers external partners to ensure that the appropriate resources required for project and maintenance build support are secured and delivered.
Offers solution-oriented advice for projects in the planning and control of the solution build space.
Includes securing operational, cost-and risk-optimized IT architecture, as well as the definition of IT technical requirements within the project.
Plans and is responsible for the maintenance of solutions and further development when necessary.
Performs other duties as assigned by Client's Operations Supervisor.
Education:
BA/BS degree in computer science, business or the equivalent of four years of experience in an
Enterprise IT environment.
Experience:
3+ years of experience in enterprise software design and deployment with a proven track record of delivering products and solutions to the marketplace.
3+ years of project management experience.
3+ years programming and IT Systems architecture experience (preferred).
3+ years of experience driving products from concept and ideation through successful launch.
3+ years of project leadership or system responsibility experience in an IT environment.
3+ years of experience working in an international environment (preferred).
3+ years of experience working in a team-oriented, collaborative environment (preferred).
904984

Don't meet every single requirement? Studies have shown that women and people of color are less likely to apply to jobs unless they meet every qualification. At Revel IT, we are dedicated to building a diverse, inclusive, and authentic workplace, so if you're excited about this role, but your experience doesn't align perfectly with every qualification in the description, we encourage you to apply anyway. You might be the right candidate for this or our other open roles!
Reference:

ABOUT REVEL IT:
Revel IT (formerly known as Fast Switch) is one of the fastest-growing, privately held, IT Staffing companies in the nation. Our client base includes 32% of the Fortune 25. We have major offices in Dublin, OH, Phoenix, AZ, Los Angeles, CA, and Austin, TX and are rapidly expanding into new markets from coast to coast.

WHY REVEL IT:
In addition to standard health and 401k benefits, we offer referral bonuses and training/continuing education opportunities.
5-year client retention: 99%
No. 1 supplier with customers: 53%
Top 3 supplier with customers: 77%
Consultant retention: 94%

Revel IT is an Equal Opportunity Employer. Revel IT does not discriminate on the basis of race, religion, color, sex, gender identity, sexual orientation, age, non-disqualifying physical or mental disability, national origin, veteran status or any other basis covered by appropriate law. All employment is decided on the basis of qualifications, merit, and business need.
#gdr4900