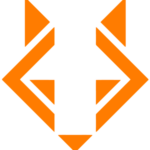 Revel IT
OUR GOAL:
Treat our consultants and clients the way we would like others to treat us!

Interested in joining our team? Check out the opportunity below and apply today!

Client has a remote contract-to-hire opportunity for an ITIL Analyst who is strong in ServiceNow with a detailed ITIL background. Looking for someone who is primarily ITIL focused – focus will be on problems and processes, not necessarily on ServiceNow development. However, candidate should still have ServiceNow skills – but they are meant more to augment this analyst's ability to work with processes.

Must be familiar with ServiceNow and driving improvement of the ITSM processes using the ServiceNow platform capability.
A successful candidate will be detail oriented, highly motivated, able to work independently, have strong communication skills, with a passion for excellence and owning their scope of work and responsibility.

**Desired work location: Remote – Columbus or Merrillville

ITIL Analyst Qualifications:
Bachelor's Degree or equivalent work experience that provides knowledge and exposure to fundamental theories, principles, and concepts
2-3 years' experience in execution of core ITIL Service Management processes
Experience working closely with service providers and delegating operational activities to them, as directed by a director or manager
Knowledge of IT infrastructure components, trends and best practices
Solid skills with computers, operating systems and software (MS Office Suite, MS Project, and other IT applications) and ability to learn new technical concepts quickly
Strong skillset in working with ServiceNow platform
Excellent analytical abilities, including process analysis and development, problem solving and root cause analysis
Strong teaming skills, collaboration, negotiation, communication, organizational, people management and conflict resolution skills
Willing to travel to business unit or Service Provider locations, as needed
2+ years' experience in a support function
Knowledge of ITIL processes and metrics
4+ years of IT experience in varying support functions
Working experience with ITIL processes and metrics (ITIL v3 or v4 certification a plus)
Demonstrated experience leading process improvements
Excellent written and verbal communication
Understands Project Management Fundamentals
Can work independently in multiple functional domains
General working knowledge of the gas and electric utility industry preferred

ITIL Analyst Responsibilities:
Responsible for the administration practices and procedures associated with the management and maturity of ITIL process implementation.
This role works closely with the Manager of lT Service Integration, Manager of lT Service Governance and other Technology Tower Leads to ensure that all IT Services are fully integrated and delivered within the scope of the IT Service Provider Contracts.
Works closely with Service Provider Delivery Managers and Process Leads to ensure execution of ITSM process in a timely fashion with proper communication.
Responsible for implementation of the ITIL processes as well as continually driving process maturity.
This position will also have responsibility in monitoring IT service provider performance to identify variances and recommend corrective actions or process changes.
This position is a professional level role and provides administration for ITIL process deployment.
Support of core service management processes to ensure effectiveness and efficiencies including Change, incident, Problem, and Knowledge Management
Support analysis of key metrics or other data to draw conclusions and make data driven decisions
Ensure that all IT services are performed to satisfaction following ITIL guidelines and following client standards
Works closely with client / Service Provider project managers and Service Provider personnel ensuring the IT organization understands the implementation of ITIL
Prepares for and facilitates ITIL Training for the organization, ITIL Governance oversight, Services Governance oversight, and cross-provider integration functions
Drive continuous improvement initiatives to improve the overall IT computing environments via technology, automation, and enhancement of operational processes
Improve the business perception of IT services through effective communication of major incidents as well as changes to IT computing environments
Act as liaison for timely resolution of Service Desk or the ITSM ticketing system (ServiceNow) including escalations or issue handling
Resolves or escalates issues related to ITIL processes in a timely manner
Works closely with IT Service Governance to resolve Service Provider related issues and to help ensure accurate reporting related to Service Provider performance
Under the direction of the IT Service Integration Manager, performs routine assignments in the IT Analyst job band
Works closely with IT Service Delivery, IT Support Services, and business unit professionals, project managers and other areas, and Service Providers to perform and/or support execution of core service management processes
Facilitates audits of processes related to ITIL, Applications, and Infrastructure Services.
Maintains a solid understanding of the Service Providers' operational and service delivery capabilities and processes
Interacts with Service Provider team members, helping to ensure they are properly qualified and staffed appropriately to meet NiSource business needs
Maintains a solid understanding of the scope of the Service contracts as reflected by service levels, statement of work and pertinent schedules/exhibits
Assists with enterprise communications for planned and unplanned outages
Other duties as assigned
Travel required: 0% to 25%

Don't meet every single requirement? Studies have shown that women and people of color are less likely to apply to jobs unless they meet every qualification. At Revel IT, we are dedicated to building a diverse, inclusive, and authentic workplace, so if you're excited about this role, but your experience doesn't align perfectly with every qualification in the description, we encourage you to apply anyway. You might be the right candidate for this or our other open roles!

ABOUT REVEL IT:
Revel IT (formerly known as Fast Switch) is one of the fastest-growing, privately held, IT Staffing companies in the nation. Our client base includes 32% of the Fortune 25. We have major offices in Dublin, OH, Phoenix, AZ, Los Angeles, CA, and Austin, TX and are rapidly expanding into new markets from coast to coast.

WHY REVEL IT:
In addition to standard health and 401k benefits, we offer referral bonuses and training/continuing education opportunities.
5-year client retention: 99%
No. 1 supplier with customers: 53%
Top 3 supplier with customers: 77%
Consultant retention: 94%

Revel IT is an Equal Opportunity Employer. Revel IT does not discriminate on the basis of race, religion, color, sex, gender identity, sexual orientation, age, non-disqualifying physical or mental disability, national origin, veteran status or any other basis covered by appropriate law. All employment is decided on the basis of qualifications, merit, and business need.
#gdr4900