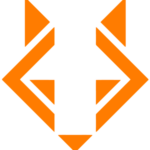 Revel IT
A full time role is available with our Cincinnati, Ohio client for an IT Service / Field Engineer who will be responsible for help desk-related activities. Responds to incoming support calls and emails, opens, works on and closes help desk tickets.

Our ideal candidate will have server administration, Microsoft 365 management, Windows Desktop and help desk experience.
**90% remote / 10% onsite**

Qualifications:

Experience working with a Managed Services Provider will put you at the top of our candidate list.
Possess excellent interpersonal skills, exemplary problem solving and customer service aptitude, the ability to manage multiple tasks and work tickets coincidentally, the self-discipline to complete tasks independent of management oversight, and will embrace the image that is required of our client.
Experience as an IT Support Technician, Help Desk Technician, Information Technology Specialist, Help Desk Analyst, IT Support Engineer, Senior IT Support Technician or Level III Support Technician is helpful.

Requirements:

Tier II or III Help Desk experience
Customer Service experience
Bachelor of Science in Information Technology preferred
CompTIA A+
CompTIA Network+ (or equivalent)
CompTIA Security+ (or equivalent)
MTA – Operating System Fundamentals (or equivalent)
MTA – Networking Fundamentals (or equivalent)
MTA Security Fundamentals (or equivalent)
MCSA: Windows Server 2012/2016 (or equivalent)
MCSE: Core Infrastructure (or equivalent)
3+ Years of technical support experience
Experience resolving desktop/laptop issues
Experience resolving advanced network issues
Experience with Windows 10 and MacOS
Experience with Windows Server 2012/2016/2019
Comfortable interacting with customers
Ability to work independently and/or remotely
Ability to work on multiple tasks simultaneously
Excellent listening and communication (both verbal and written) skills
Valid driver's license
Reliable and insured transportation
Pass a criminal background check

Responsibilities:
Mobile Device Support
Desktop/Laptop Support
Install/Configure/Troubleshoot Windows 10 and MacOS
Migrate User Data
Install/Configure/Troubleshoot Windows Server 2012/2016/2019
Perform Server Migrations
Install/Configure/Troubleshoot Server Virtualization
Configure/Troubleshoot Microsoft 365 Tenants
Troubleshoot/Remediate Hardware Issues
Troubleshoot/Remediate Software Issues
Advanced Network Support
Advanced Wireless Support
Troubleshoot/Resolve Network and Wireless Issues
Monitor/Diagnose/Remediate High Priority Alerts
Backup and Disaster Recovery Support
Setup Devices (i.e., Workstations, Printers, Mobile Devices, etc.) on Network
User/Access Provisioning Management
Audit Customer Networks
Provide and Maintain Client Infrastructure Documentation
Reference: 879433

Revel IT is an Equal Opportunity Employer. Revel IT does not discriminate on the basis of race, religion, color, sex, gender identity, sexual orientation, age, non-disqualifying physical or mental disability, national origin, veteran status or any other basis covered by appropriate law. All employment is decided on the basis of qualifications, merit, and business need.
#gdr4900