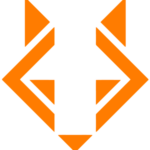 Revel IT
OUR GOAL:
Treat our consultants and clients the way we would like others to treat us!

Interested in joining our team? Check out the opportunity below and apply today!

Our client in Columbus, Ohio is seeking an IT Service Delivery Supervisor for a contract to hire opportunity. The primary role of the Supervisor Service Delivery is to provide technical leadership and management to the Desktop Technologies team and to the Company. In doing so the Supervisor will help ensure maximum productivity and minimum downtime to our customers and providing the highest level of service and support to all users.
**Hybrid model 2-3 days a week onsite.
Essential Qualifications:
Education: Bachelor Degree from an accredited four-year university or college in IS or equivalent experience
Years of Experience: 5 – 7 in PC/MAC Desktop support in a lead role
Minimum 5 years of experience configuring, supporting and installing PCs and peripherals in a large distributed environment for both Home Office and Stores
Minimum 4 years' experience supporting Windows and deploying applications via Microsoft SCCM, Altiris, LANDesk, or other PC software management applications; 4 years of experience developing and deploying images using tools like Microsoft Deployment Toolkit, SCCM, WinPE, Altiris, LANDesk, and/or similar deployment applications
Demonstrated experience packaging Windows/Mac applications and application updates with tools such as Wise, Admin Studio, and Casper
Demonstrated experience managing Windows desktop settings using Group Policy Objects(GPO) in an Active Directory domain.
Minimum 1 year experience managing virtual desktops using VMWare View or Citrix Xen Desktop
Must be willing to travel, work evenings, weekends and holidays and be able to provide 24 X 7 X365 on-call coverage.
Proven experience analyzing and designing solutions for enterprise PC technologies.
In-depth technical knowledge of PC hardware such as Desktops, Laptops, iPhones, iPads, Local and LAN attached printers and other PC/Mac Peripherals
In-depth technical knowledge of PC software such as Windows, Microsoft Office, Mac OSX, and managed Anti-Virus products
Relevant certifications demonstrating knowledge of Microsoft Windows, Apple OSX, SCCM, and Casper
Experience with configurations on AS/400 and I-Series systems.
Exemplary troubleshooting skills that include VPN, network protocols, hardware diagnostics, and client operating systems.
An understanding of Design applications like Web PDM, Kaledo and Adobe Creative Suite, terminal emulation software and various 3rd party Client/Server applications
Excellent customer service skills and superior telephone etiquette.
Strong written and oral communication skills
Demonstrated strong organizational skills and proven ability to meet tight deadlines as well as coordinate, prioritize and communicate project statuses.
Must be a team player, friendly, communicative, open, honest, thoughtful and committed. Must work cooperatively with others, sharing ideas, collaborating and ultimately, putting team goals first.
Must be self-motivated and able to work independently or with team members with little supervision.
Percentage of Travel: 5 – 15%
Type of Travel Domestic
IT Service Delivery Supervisor Responsibilities:
To accomplish this goal, the Supervisor is responsible for analyzing, designing,
implementing and administering solutions for Desktop Technologies projects.
The Supervisor develops and provides detailed recommendations to management for strategic planning and implementation, consulting with other departments to understand technical and business needs in order to analyze and recommend system changes.
Essential Functions:
20%:
Administering team-specific systems such as SCCM, VMWare View Virtual Desktops, MDM and Casper.
Troubleshooting to resolve complex 2nd and 3rd Level PC/peripheral related issues involving both hardware and software.
Managing Group Policies (GPO) for Windows clients, Managed Preferences for OSX configurations, and McAfee VirusScan Enterprise, Endpoint Encryption, and local firewall
20%:
Packaging and deployment of Windows and Mac software applications, patches and updates to enterprise end points utilizing SMS/SCCM for Windows, Casper for Macs, along with other packaging tools to design, test and implement the standards and configuration for all machines in the enterprise.
20%:
Development and management of Windows and Mac OS images and deployment procedures for home office and the POS Stores environments.
Imaging and deploying equipment for new associates.
Resolving Incidents and Work Orders in Remedy.
20%:
Managing, mentoring, training, and support for Sr. Desktop/Desktop Analysts.
Coaches team on development opportunities and career progression.
20%:
Lead role for Home Office Support team on projects and technology initiatives.
Managing enterprise laptop/desktop inventory including budgeting and purchasing.


ABOUT REVEL IT:
Revel IT (formerly known as Fast Switch) is one of the fastest-growing, privately held, IT Staffing companies in the nation. Our client base includes 32% of the Fortune 25. We have major offices in Dublin, OH, Phoenix, AZ, Los Angeles, CA, and Austin, TX and are rapidly expanding into new markets from coast to coast.

WHY REVEL IT:
In addition to standard health and 401k benefits, we offer referral bonuses and training/continuing education opportunities.
5-year client retention: 99%
No. 1 supplier with customers: 53%
Top 3 supplier with customers: 77%
Consultant retention: 94%

Revel IT is an Equal Opportunity Employer. Revel IT does not discriminate on the basis of race, religion, color, sex, gender identity, sexual orientation, age, non-disqualifying physical or mental disability, national origin, veteran status or any other basis covered by appropriate law. All employment is decided on the basis of qualifications, merit, and business need.
#gdr4900