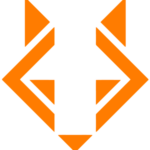 Revel IT
OUR GOAL:
Treat our consultants and clients the way we would like others to treat us!

Interested in joining our team? Check out the opportunity below and apply today!


Our client has a contract-to-hire opening for a IT Network Architect who Design, implement and support the data network infrastructure for the global enterprise. To function as the SME (Subject Matter Expert) for developing contemporary data network solutions that seamlessly integrates the internet, hybrid clouds and our internal network using emerging and cutting-edge capabilities and functionality.
Open to remote but travel once per month for 3-5 days at a time.
Location – Memphis preferred, Dallas or Chicago as well.
**Estimated salary: $150-$190K/yr.

RESPONSIBILITIES:
Configures and installs software, servers, routers and other network devices; monitors network performance and integrity.
Automates tasks and monitors their effectiveness.
Performs network modeling, analysis, and planning. This includes HA/DR and resiliency planning/design/implementation as well as capacity planning and peering strategies.
Develops mid- and long-term strategies for network platforms global and domestic.
Works with vendors to research and understand current technologies and recommends network and data
communications changes (hardware and software) to maintain a forward thinking best-in-class network.
Leads the determination of network requirements for large changes and new implementations.
Acts as the network liaison with networking and infrastructure vendors/partners to insure they follow network standards and guidelines.
Acts as SME to troubleshoot and resolve complex network issues working with other technology departments/groups.
Collaborates with technical management to architect networks that effectively reflect business needs, service-level and availability requirements, and other technology parameters.
Partners with IT teams to define the most optimal firewall designs and insure firewall rule changes do not
disrupt the network.
Communicates the role and values of the network to the organization and presents the business case for
technology investments.
Responsible for the architecture of the global backbone and datacenter infrastructures.
Develops appropriate literature and documentation to clearly articulate architectures.
Acts as an advocate for the network and architectures, ensuring support and acceptance of strategy across
the global engineering groups.
Regular travel to Memphis if in Dallas or Chicago

QUALIFICATIONS:
Bachelor's degree with major in Information Systems or Management from an accredited college or university preferred.
Master's degree strongly preferred.
Professional certification (Cisco Certified Network Professional "CCNP", Cisco Certified Design Professional "CCDP", Cisco Certified Internetwork Expert "CCIE") preferred.

Experience:
Eight (8) years of related experience or equivalent combination of education or experience required to include seven (7) years of progressive experience designing, developing, implementing and supporting large/global scale enterprise networks with diverse solutions from multiple vendors. Five (5) years of the above experience in an architecture or design capacity and/or project management role is required.

Skills & Knowledge:
Solid knowledge in network administration and architecture
Advanced knowledge of backbone and edge routing policy, engineering, and operation in a multi-transit, multi-peer environment
Advanced knowledge of datacenter clustering technologies, load-balancing and scalable architectures
Understanding of modern router architecture including interworking of control plane and forwarding plane, switch fabric, and egress queuing
Expertise in designing scalable and reliable networking architecture
Knowledge of virtualization, cloud computing, and hybrid cloud infrastructure
Advanced problem-solving skills
Ability to mentor other network colleagues
Ability to perform vendor negotiations
Good oral and written communication, including presentation skills
PC literate, including Microsoft Office products
Analytical and interpretive skills
Strong organizational skills
Ability to work in a team environment
Ability to meet or exceed Performance Competencies
Reference: 905322

ABOUT REVEL IT:
Revel IT (formerly known as Fast Switch) is one of the fastest-growing, privately held, IT Staffing companies in the nation. Our client base includes 32% of the Fortune 25. We have major offices in Dublin, OH, Phoenix, AZ, Los Angeles, CA, and Austin, TX and are rapidly expanding into new markets from coast to coast.

WHY REVEL IT:
In addition to standard health and 401k benefits, we offer referral bonuses and training/continuing education opportunities.
5-year client retention: 99%
No. 1 supplier with customers: 53%
Top 3 supplier with customers: 77%
Consultant retention: 94%

Revel IT is an Equal Opportunity Employer. Revel IT does not discriminate on the basis of race, religion, color, sex, gender identity, sexual orientation, age, non-disqualifying physical or mental disability, national origin, veteran status or any other basis covered by appropriate law. All employment is decided on the basis of qualifications, merit, and business need.
#gdr4900