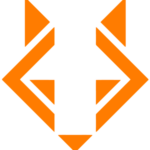 Revel IT
Our Greenville client has a contract opportunity for a IT Infrastructure Architect / IT Systems Engineer.

IT Infrastructure Architect / IT Systems Engineer
Position Purpose/Scope: What are the key objectives of the position?
Serves as a technical, system integration and IT architecture subject matter expert and works with operations team, IT Architects, Systems Analysts and within the IT infrastructure technical team to design and build IT systems and platforms that exceed functional expectations consistent with the values of a premium global brand.
Runs complex technical projects and ensures long-term requirements of systems management and planning.
Owns the ultimate responsibility for the technical functionality of IT systems and platforms including servers, client applications, tests, key performance indicators and overall technical quality.
Position Responsibilities/Accountabilities: List the major duties/accountabilities to achieve the positions key objectives.
Leads the planning, implementation and maintenance of IT infrastructure solutions and platforms that perform to defined functional and operational expectations.
Delivers high-quality IT architectural systems and infrastructure designs with an eye for building the designed systems accounting for existing technical debt, any development bottlenecks and architecture initiatives to drive service delivery, optimize cost and support established business goals.
Establishes and maintains technical security architecture, availability, overall performance and maintenance activities.
Communicates and accurately documents all architectural decisions, plans, goals and functional requirements.
Serves as the IT architect and technical lead for service delivery of the scope of the built system by designing, reviewing and overseeing implementation of end-to-end integrated systems, enterprise data and metadata structures, as well as internal systems such as product deployment and licensing.
Contributes to the definition of the product strategy and BI Target Enterprise Architecture by collaborating with other technical leads, project managers, business relationship managers and business analysts on a project team and across the organization.
Identifies and proposes new BI ETA standards (products, master solutions and services).
Ensures high quality by establishing a baseline and monitors technical metrics (i.e. code coverage, performance, scalability) that report the overall health of newly built IT systems.
Recommends and facilitates quality improvement efforts. Stays up to date on future innovations, technical trends and applies this to direct future changes. Has knowledge of the solutions available as well as best practices for the business processes.
Runs complex projects ensuring they are completed on time and within budget with only general direction from management.
Serves as an IT project manager for small-medium sized projects overseeing resources assigned, conducts status meetings, and effectively communicates the project status to stakeholders as delegated by the client's Department Manager (Information Technology).
Develops project plans, administers the release management process and ensures that tasks are completed on time and within budget.
Participates in client IT projects.
Performs other duties as assigned by client's Supervisor

Education:
BS degree (IT field preferred) or the equivalent of 4 years of related experience in Information Technology.

Experience:
5+ years experience in IT architecture and IT infrastructure components
5+ years experience in enterprise systems analysis, systems design and systems integration
5+ years experience driving products from concept and ideation through successful launch
3+ years working on a team employing standardized project delivery methods (both waterfall and agile)
3+ years experience in IT application and/ or infrastructure maintenance
3+ years experience in project management
Licenses and/or Certifications:
IT Infrastructure, IT Architecture or relevant IT product related certifications (Preferred).
Knowledge/Skills/Abilities:
Basic = less than 1 year of experience/training needed;
Intermediate = 1 – 3 years of experience/some training may be needed;
Advanced = 3-5 years experience/no training needed;
Expert = 5+ years experience/able to train others.
Expert understanding of IT architecture, back-end infrastructure and software
Expert understanding of IT systems integration and IT systems analysis
Advanced knowledge of modern operating systems
Advanced understanding of client/server architecture
Advanced understanding of non-functional requirements
Advanced knowledge of networking, storage management, recoverability, redundancy and performance tuning concepts, high availability architectures and solutions (clusters)
Advanced relational database analysis, design, and performance tuning ability
Advanced skill in project management
Advanced communication and organizational skills to manage vendors, interfaces, and processes
Intermediate knowledge in ITIL, operations processes and IT platforms
Intermediate understanding of IT security and risk assessment
Intermediate object-oriented architecture and design skills
Intermediate understanding of NAS solutions
Intermediate understanding of Web technologies (Apache, J2EE)
Intermediate understanding of Authentication systems (Windows AD, LDAP, SSO Solutions)
Intermediate understanding of ITIL and IT-Service-Management

Reference: 889598

ABOUT REVEL IT:
Revel IT (formerly known as Fast Switch) is one of the fastest-growing, privately held, IT Staffing companies in the nation. Our client base includes 32% of the Fortune 25. We have major offices in Dublin, OH, Phoenix, AZ, Los Angeles, CA, and Austin, TX and are rapidly expanding into new markets from coast to coast.

WHY REVEL IT:
In addition to standard health and 401k benefits, we offer referral bonuses and training/continuing education opportunities.
5-year client retention: 99%
No. 1 supplier with customers: 53%
Top 3 supplier with customers: 77%
Consultant retention: 94%

Revel IT is an Equal Opportunity Employer. Revel IT does not discriminate on the basis of race, religion, color, sex, gender identity, sexual orientation, age, non-disqualifying physical or mental disability, national origin, veteran status or any other basis covered by appropriate law. All employment is decided on the basis of qualifications, merit, and business need.
#gdr4900