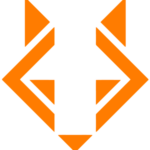 Revel IT
OUR GOAL:
Treat our consultants and clients the way we would like others to treat us!

Interested in joining our team? Check out the opportunity below and apply today!

Our client has a remote contract opportunity for an Interface Analyst who will be responsible for the remote implementation and maintenance of the interface between the RALS data management system and the hospital LIS.
The position of Interface Analyst is within the Informatics business located in Charlottesville, VA or can be remote.

BASIC QUALIFICATIONS | EDUCATION:
Technical Associates Degree in networking/software and/or 3 years' experience in related field required (BA/BS preferred)
Previous experience with Object Oriented Programming and general understanding of coding concepts
Experience with JavaScript & HL7
Experience with Mirth
Familiarity with remote connectivity and network communication protocols

RESPONSIBILITIES:
Achieve competency with the RALS data management system to include the RALS-ADT and RALS-LIS Interfaces
Based on specifications provided by the end-user, tailor the RALS-ADT generic scripts to successfully receive patient demographics from the Hospital Information System (HIS)
Tailor end user interface according to the different HIS requirements
Based on specifications provided by the end-user, tailor the RALS-LIS generic scripts to allow the successful transmission of results to the Laboratory Information System (LIS)
Patient ID handling and validation. Comment handling
Result range and critical handling
Single and multi-analyte profile and result handling
Customer-specific situational requirements
Understand the requirements and differences between a terminal emulation interface and an HL7 interface
Tailor each interface according to the different LIS requirements
Participate in internal script review for each tailored interface provided to end user
Manage workload to meet end-user and HIS/LIS vendor test and go-live timelines
Own and manage individual projects as well as function as a resource for larger project teams
Manage customer expectations and provide ongoing customer support
Responsible for mandatory weekly time tracking/recording of specific activities such as project work, training, etc. to ensure financial & business compliance
Provide after-hours project support as needed
Complete other assigned projects/tasks as necessary.

PREFERRED QUALIFICATIONS:
Experience with LIS/HIS systems such as Meditech, Cerner, Epic, etc. is strongly preferred
Database management experience
Minimum 2 years familiarity with Mirth/Nextgen interface engines
Familiarity with Visual Basic 6

COMPETENCIES:
Demonstrate excellent analytical, organizational and problem-solving abilities; demonstrate ability to prioritize multiple tasks
Demonstrate self-motivation, eagerness to grow professionally, and commitment to self-development
Vigilant for accuracy and detail in all documentation
Understands and responds as needed to customer go-live deadlines
Accepts responsibility for completeness and final quality of work
Maintain confidentiality of company information at all times
Demonstrates self-management/time management skills

Don't meet every single requirement? Studies have shown that women and people of color are less likely to apply to jobs unless they meet every qualification. At Revel IT, we are dedicated to building a diverse, inclusive, and authentic workplace, so if you're excited about this role, but your experience doesn't align perfectly with every qualification in the description, we encourage you to apply anyway. You might be the right candidate for this or our other open roles!

ABOUT REVEL IT:
Revel IT (formerly known as Fast Switch) is one of the fastest-growing, privately held, IT Staffing companies in the nation. Our client base includes 32% of the Fortune 25. We have major offices in Dublin, OH, Phoenix, AZ, Los Angeles, CA, and Austin, TX and are rapidly expanding into new markets from coast to coast.

WHY REVEL IT:
In addition to standard health and 401k benefits, we offer referral bonuses and training/continuing education opportunities.
5-year client retention: 99%
No. 1 supplier with customers: 53%
Top 3 supplier with customers: 77%
Consultant retention: 94%

Revel IT is an Equal Opportunity Employer. Revel IT does not discriminate on the basis of race, religion, color, sex, gender identity, sexual orientation, age, non-disqualifying physical or mental disability, national origin, veteran status or any other basis covered by appropriate law. All employment is decided on the basis of qualifications, merit, and business need.
#gdr4900