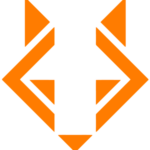 Revel IT
Our Columbus, Ohio client has a contract to hire opportunity for an Identity & Access Management Engineer who will help will help develop, implement, monitor, and continually improve procedures and resource allocations to ensure professional, high-quality technical support and services to the client businesses, including its executives, staff , administrators, and partners/contractors.

**Client would like for the candidate to be local to CBUS/no longer Remote**
Identity & Access Management Engineer
Job Description:
This individual will support directory services, authentication/authorization, and integrate these services with other client IT systems.
Ensure that the environment complies with client's policies and procedures.
Under direct supervision, provides technical expertise in the management of identity, authentication, and access management tools in support of all client businesses.
Collaborating with appropriate teams regarding problems within complex applications to ensure SLA targets for system availability are met by continually improving the detection, prevention, and resolution of system issues.
This role will be responsible for24x7x365 assistance as necessary to support client operations as part of the team on-call support.
6+ years of experience working in a corporate environment, supporting the end-user community as well as application stakeholders
Working knowledge of application & infrastructure security concepts (Network Security, Password Management, and Access Control).
Experience with various regulatory standards (PCI/DSS, SOX, FedRAMP HIPAA etc.)
MCSA, MCSE, CISSP, CISA, CISM, GSEC, Security+, Okta, or CEH certification is preferred
Solid understanding of web application security/OWASP
Experience with automation utilizing Power Shell or another common scripting language.
Experience with AD, AD LDS, Azure AD, DHCP, DNS required.
Experience with Okta, Okta Workflows, SCIM, or API
Preferred experience with Sail Point Identity Now, RBAC, and Governance
Preferred experience with Thycotic Secret Server
DevOps or programming background preferred
Experience with PKI and Group Policy preferred
Experience with monitoring and performance management tools like Solar winds, Data Dog, or Splunk is desirable
Preferred bachelor's degree in IT-related discipline or equivalent experience.
Intermediate to advanced skills with Microsoft products
Excellent verbal & written communication skills
Excellent problem-solving skills.
Team Oriented, works well with Senior Level team members and Team Lead.
Continuous improvement mindset.
Demonstrated ability to learn and quickly comprehend new concepts and technologies.
Experience utilizing Terraform
Reference: 897715
ABOUT REVEL IT:
Revel IT (formerly known as Fast Switch) is one of the fastest-growing, privately held, IT Staffing companies in the nation. Our client base includes 32% of the Fortune 25. We have major offices in Dublin, OH, Phoenix, AZ, Los Angeles, CA, and Austin, TX and are rapidly expanding into new markets from coast to coast.

WHY REVEL IT:
In addition to standard health and 401k benefits, we offer referral bonuses and training/continuing education opportunities.
5-year client retention: 99%
No. 1 supplier with customers: 53%
Top 3 supplier with customers: 77%
Consultant retention: 94%

Revel IT is an Equal Opportunity Employer. Revel IT does not discriminate on the basis of race, religion, color, sex, gender identity, sexual orientation, age, non-disqualifying physical or mental disability, national origin, veteran status or any other basis covered by appropriate law. All employment is decided on the basis of qualifications, merit, and business need.
#gdr4900