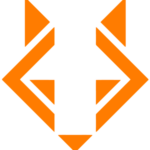 Revel IT
OUR GOAL:
Treat our consultants and clients the way we would like others to treat us!

Interested in joining our team? Check out the opportunity below and apply today!

Reference: 878202

A remote contract role is available for a Full Stack Software Engineer who will join the Video Operations and Streaming team that is responsible for supporting the video delivery and architecture of VOD and Live content streamed on over 15 platforms. The team is also responsible for the encoding and delivery of premium content to millions of users every day.

**Location: Remote (PST preferred)

Requirements:
Production experience
UI
Understands HTML, CSS and JS (React)
Node
Docker and Cloud (AWS or GCP)
Full Stack – front end experience is important
Video line – understanding the workflow

Responsibilities:
Help drive the system's evolution. This person will be an integral part of the central Video Streaming and Operations team, working with other video tech engineers to build and release products for various platforms.
This person will also be responsible for building out the user interface in a scalable and maintainable fashion.
Work with other engineers to maintain and evolve the video encoding platform.
Modernize, manage and automate the Live and VOD event management system.
Work with publishing teams to gather requirements and support the scheduling, monitoring and operating of live events.
Build clean and reusable UI components to be used across the application.
Write unit and integration tests to improve our code base quality and test coverage.
Build out microservices for cloud (AWS/GCP) video processing workflows.

Basic Qualifications:
3+ years of experience as a Software Engineer.
Experience with working on production level User Interface.
Solid grasp and understanding of HTML, CSS and JavaScript.
Solid understanding of modern Javascript frameworks such as React.
Experience in programming one the server side languages such as Python, Go or Node.
Experience with container technology such as Docker.
Experience working with Cloud/SaaS services such as Amazon AWS, Google Cloud or Azure.

Additional Qualifications:
BS degree in Computer Science, similar technical field of study or equivalent practical experience.
Experience working with video codecs: H264, HEVC, AV1, VP9.
Familiarity with video protocols such as RTP, RTMP, HLS, HDS, Smooth Streaming.
Familiarity with modern video codecs like H264, VP8, VP9, AV1.



ABOUT REVEL IT:
Revel IT (formerly known as Fast Switch) is one of the fastest-growing, privately held, IT Staffing companies in the nation. Our client base includes 32% of the Fortune 25. We have major offices in Dublin, OH, Phoenix, AZ, Los Angeles, CA, and Austin, TX and are rapidly expanding into new markets from coast to coast.

WHY REVEL IT:
In addition to standard health and 401k benefits, we offer referral bonuses and training/continuing education opportunities.
5-year client retention: 99%
No. 1 supplier with customers: 53%
Top 3 supplier with customers: 77%
Consultant retention: 94%

Revel IT is an Equal Opportunity Employer. Revel IT does not discriminate on the basis of race, religion, color, sex, gender identity, sexual orientation, age, non-disqualifying physical or mental disability, national origin, veteran status or any other basis covered by appropriate law. All employment is decided on the basis of qualifications, merit, and business need.
#gdr4900