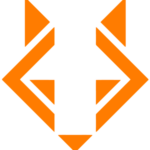 Revel IT
OUR GOAL:
Treat our consultants and clients the way we would like others to treat us!

Interested in joining our team? Check out the opportunity below and apply today!

Reference: 880642

A Full Stack React Developer is needed for a contract-to-hire role in Columbus, Ohio who will work on software analysis and design activities for new software or enhancements to existing software. Coding of new software applications and/or the modification of existing software applications. This will entail the review and understanding of project scope, requirements, project design and the IT development life cycle. The Developer/Analyst, Lead will also be required to perform code reviews and provide high level estimates on with limited information supporting the project governance process.

Qualifications:
Full Stack Java/React developer and Lead software engineer with over 15 years of experience in application development, team lead and design using Java /J2EE Technologies, Groovy, Angular, ReactJs, Object Oriented Programming.
Proficient in developing web applications and server side development using Java, Groovy, JSP, Servlets, Adobe Flex, Hibernate, Spring, Struts, JUnit, Jmockit, Jasmine, Coffee script, JDBC, XML, JSTL, Log4j, JSON, Restful Services, LoadRunner, Selenium, AngularJS, ReactJS.
Experience in dockerizing and using Kubernetes.
Experienced in design, development, Unit testing, load and capacity testing, integration, debugging and implementation and production support, client interaction and understanding business application, business data flow and data relations from them.
Experienced with software development methodologies like Agile, Scrum, Test Driven Development, Continuous Integration and Waterfall methodology.
Good experience in developing SOA (Service Oriented Architecture) and Microservices architecture based on J2EE Web Services such as Restful and SOAP using Top-Down and Bottom-up Approaches.
Ability to work independently or in a group with minimal supervision to meet deadlines.
Good understanding and experience with Software Development methodologies.
Triage the application and address any high priority incidents. Identify and resolve complex issues, performs aggressive troubleshooting, problem solving, and debugging.
Excellent communication, analytical skills and flexible to learn new technologies in the IT industry towards company's success.
Worked extensively with Integrated Developer Environments tools (IDEs) like Intellij, Eclipse, RAD.
Good knowledge and experience in Agile Scrum, Waterfall, Test Driven Development, Pair Programming methodologies and Test Driven development.
AWS Certified Developer (DVA-C01)
Bachelor's in Information Technology or Computer Science

Responsibilities:
When executing projects with offshore resources (but not limited to offshore projects), time may be split 60/40 or 70/30 between technical leadership vs. actual coding
Will provide technical design for projects. This is a major requirement when working with offshore resources
Will provide technical assistance with environment setupconfiguration
Will provide guidance regarding technical-related processes such as development builds, testing, etc.
Will be the liaison for informationdirection regarding process or technical changes within the organization (i.e.: build procedures, coding standards, etc.)
Will review prototypes
Will perform code reviews
Will estimate project work and will review project estimates of team members
Will perform design and estimation activities for pre-governance TSR work
Will assist the Project Manager in finalizing project schedule
May be involved with several projects at one time within regards to design and support
Will develop technical direction for the project and ensure technical quality of the code delivered

Nice-to-have Experience:
Languages: C#, SASS, Ruby, Objective-C
Frameworks: .NET Core, Gatsby, Styled Components
Tools: GraphQL, Jenkins, RSpec, Jest, AWS CodeBuild
Infrastructure: MongoDB
Platform: SalesForce (CMS, Lightning)
Understanding of and experience with all software development lifecycle phases
Familiarity with software usability concepts
Experience with web services
Architecture/ system design experience


ABOUT REVEL IT:
Revel IT (formerly known as Fast Switch) is one of the fastest-growing, privately held, IT Staffing companies in the nation. Our client base includes 32% of the Fortune 25. We have major offices in Dublin, OH, Phoenix, AZ, Los Angeles, CA, and Austin, TX and are rapidly expanding into new markets from coast to coast.

WHY REVEL IT:
In addition to standard health and 401k benefits, we offer referral bonuses and training/continuing education opportunities.
5-year client retention: 99%
No. 1 supplier with customers: 53%
Top 3 supplier with customers: 77%
Consultant retention: 94%

Revel IT is an Equal Opportunity Employer. Revel IT does not discriminate on the basis of race, religion, color, sex, gender identity, sexual orientation, age, non-disqualifying physical or mental disability, national origin, veteran status or any other basis covered by appropriate law. All employment is decided on the basis of qualifications, merit, and business need.
#gdr4900