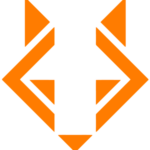 Revel IT
We are currently seeking a Full Stack Java Developer in Dublin, OH who is responsible for designing, developing, implementing, and supporting applications, systems and IT products required to achieve the company's business objectives.

Full Stack Java Developer
Job Description:
Demonstrates knowledge of software development techniques and fluency in software
languages and application programming interfaces.
Demonstrates general understanding of hardware/software platforms including but not
limited to operating systems, databases, application servers, web servers and integration
technologies.
Plans and executes system implementations that ensure success and minimize risk of
system outages or other negative production impacts.
Demonstrates conceptual knowledge of architecture standards and database and operating
systems.
Demonstrates problem solving ability that allows for effective and timely resolution of
system issues including but not limited to production outages.
Analyzes production system operations using tools such as monitoring, capacity analysis and
outage root cause analysis to identify and drive change that ensures continuous improvement
in system stability and performance.
Demonstrates knowledge of software development, life cycle, modeling of business
processes, application design patterns, business/functional documents. Estimates to high level
business requirements and provide options analysis.

Basic Function:
This position will be responsible for assuming the development duties of Java based
applications with a significant number of integration points into a variety of backend systems.
The right candidate will be a technical developer for applications that rely heavily on Spring/J2EE
frameworks with experience developing on both the frontend and backend systems (Full Stack).
The ideal candidate will possess a wide variety of technical experience as well as the ability to
function in a corporate environment.
The ideal candidate will have at least 8 years of
experience.


Specific Duties and Responsibilities:
They must be able to learn quickly and take the initiative to identify and solve problems
They must have a proven background in developing applications in Spring Framework
They must have a proven background in developing applications in JavaScript
Experience working in Relational Databases (Postgres, DB2, MSSQL, etc.)
Unit Testing experience with Junit, Mockito or similar
Angular Development Experience is a plus
Work closely with internal team and technical lead on implementation of design
Follow client SDLC
Work effectively within large, matrixed project teams
Collaborate with internal peers
Experience working in an Agile environment

Requirements:
Spring Framework/J2EE
Java Script
Angular
CSS
jQuery
SOAP
SQL
Okta/Apigee Integration
Dev Op Tools (Jenkins, Sonarqube, Veracode and Nexus Repository Management)
PCF Experience is a plus
GCP Experience/Certification is a plus
Experience with Concourse or CI/CD tools are a plus
Reference: 898508

ABOUT REVEL IT:
Revel IT (formerly known as Fast Switch) is one of the fastest-growing, privately held, IT Staffing companies in the nation. Our client base includes 32% of the Fortune 25. We have major offices in Dublin, OH, Phoenix, AZ, Los Angeles, CA, and Austin, TX and are rapidly expanding into new markets from coast to coast.

WHY REVEL IT:
In addition to standard health and 401k benefits, we offer referral bonuses and training/continuing education opportunities.
5-year client retention: 99%
No. 1 supplier with customers: 53%
Top 3 supplier with customers: 77%
Consultant retention: 94%

Revel IT is an Equal Opportunity Employer. Revel IT does not discriminate on the basis of race, religion, color, sex, gender identity, sexual orientation, age, non-disqualifying physical or mental disability, national origin, veteran status or any other basis covered by appropriate law. All employment is decided on the basis of qualifications, merit, and business need.
#gdr4900