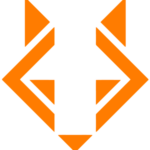 Revel IT
OUR GOAL:
Treat our consultants and clients the way we would like others to treat us!

Interested in joining our team? Check out the opportunity below and apply today!

We have a remote contract opportunity for a Full Stack Developer whose role will involve working on a multi staged eCommerce platform enhancement project. You will partner with a talented team of software engineers and product managers to develop products that impact millions of people every day.
Full Stack Developer Qualifications:
4+ years of hands-on development experience with building responsive, user friendly web applications.
Experience with JavaScript frameworks (or libraries) and client-side state management using Web Components or Angular or React/ Redux.
Experience with Server side development using Java, PHP or NodeJs.
Proficient in writing and consuming RESTful web services.
Experience with responsive web design using CSS and Bootstrap.
Experience working with Relational DBs like MySQL and Oracle.
Able to write acceptance criteria, automation and execute regression testing.
Experience utilizing GitHub, Jira and Confluence.
Full Stack Developer Responsibilities:
As a full stack developer, you will be designing and implementing high quality solutions to meet digital commerce and marketing needs.
Embrace a "shift-left" approach to software quality, leveraging unit, integration and end to end test automation to make sure quality objectives are fulfilled.
Participate in supporting other team members and projects the team owns via code reviews, pair programming, and technical discussions using Agile methodologies.
What tech stack the teams use:

Java, PHP, Adobe AEM, Magento, TypeScript, Web Components, Redux, RESTful Web Services, CI/CD, Docker, Terraform, AWS, Oracle, ElasticSearch and Redis

Nice to have:
Experience with Adobe Experience Manager.
Experience with cloud technologies (specifically Amazon Web Services)
Experience with Build/deploy tools and pipelines such as Jenkins, CircleCI, etc.


ABOUT REVEL IT:
Revel IT (formerly known as Fast Switch) is one of the fastest-growing, privately held, IT Staffing companies in the nation. Our client base includes 32% of the Fortune 25. We have major offices in Dublin, OH, Phoenix, AZ, Los Angeles, CA, and Austin, TX and are rapidly expanding into new markets from coast to coast.

WHY REVEL IT:
In addition to standard health and 401k benefits, we offer referral bonuses and training/continuing education opportunities.
5-year client retention: 99%
No. 1 supplier with customers: 53%
Top 3 supplier with customers: 77%
Consultant retention: 94%

Revel IT is an Equal Opportunity Employer. Revel IT does not discriminate on the basis of race, religion, color, sex, gender identity, sexual orientation, age, non-disqualifying physical or mental disability, national origin, veteran status or any other basis covered by appropriate law. All employment is decided on the basis of qualifications, merit, and business need.
#gdr4900