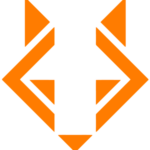 Revel IT
Our Columbus, Ohio client is looking for a Full-Desk Recruiter for a permanent position.
Reference: 775823
Job Responsibilities

Evaluate people frequently to determine a candidate's potential through clever questions
Maintain and develop pipeline of eligible candidates for future open positions
Conduct interviews via phone or in-person
Qualify or reject candidates based on interview feedback and resume reviews
Meet weekly quotas related to calls and emails
Effectively present our services to new and existing clients
Develop business through both virtual and in-person meetings/presentations
Develop relationships with key hiring managers, negotiating all business terms, and securing strong partnerships
Recruiters are also responsible for developing job postings, searching/screening/identifying qualified candidates, presenting candidates to clients, and managing the client and candidates through the entire hiring process.
Minimum Requirements

2+ years in a Sales, Business Development, Account Manager or Recruiter role
Account Manager – ability to develop and grow new and existing accounts
Bachelor's degree preferred
Effective communication skills
Strong organizational and interpersonal skills
High-energy and passion
Demonstrated ability to meet quotas
Revel IT is an Equal Opportunity Employer. Revel IT does not discriminate on the basis of race, religion, color, sex, gender identity, sexual orientation, age, non-disqualifying physical or mental disability, national origin, veteran status or any other basis covered by appropriate law. All employment is decided on the basis of qualifications, merit, and business need.
#gdr4900