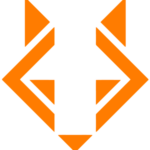 Revel IT
Full time remote opportunity for a Front End React Developer. Our client is looking for smart, resourceful, and dynamic people to join the team. If you are looking for a team that will welcome you, collaborate with you, challenge you and help develop your skills to the next level then we are looking for you.
About the Role:
The client's in-house software was built from the ground up by a very talented .NET development team. Now they want to take the user interface to a whole new level by creating a separate application built in REACT that will interact with the software via API calls. This new interface will need to be fast, responsive, efficient and future friendly.
We plan on providing UI Mockups but if you have UI design chops that is a plus.
This is an in-house position that will work closely with our existing front end team and the .NET team to get this interface of the ground and keep it up to date with future feature releases and modem web trends.
Responsibilities and Duties:
Ensure the technical feasibility of UI/UX designs
Build reusable code and libraries for future use
Work collaboratively with our other development teams

Qualifications and Skills:
Bachelor's degree (preferably in Computer Science) or equivalent experience
Expertise with modern website front-end development including HTML5, CSS3, JavaScript / JavaScript frameworks and browser compatibility.
Strong JavaScript experience
NodeJS
Understanding of Single Page Application model
Experience with RESTful Web Services
Angular JS, React, Redux and Webpack a plus
Test Driven Development
Linux (PHP) and Windows (.NET) based systems
Understanding of client-side performance optimization
A sample portfolio of work completed
Experience designing and coding web sites using Responsive Design techniques and BEM pattern
Knowledge of GIT source control

Reference: 787841
Revel IT is an Equal Opportunity Employer. Revel IT does not discriminate on the basis of race, religion, color, sex, gender identity, sexual orientation, age, non-disqualifying physical or mental disability, national origin, veteran status or any other basis covered by appropriate law. All employment is decided on the basis of qualifications, merit, and business need.
#gdr4900