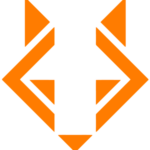 Revel IT
OUR GOAL:
Treat our consultants and clients the way we would like others to treat us!

Interested in joining our team? Check out the opportunity below and apply today!

Reference:

Our client has a 100% remote contract need for a Financial Analyst who will be responsible for presenting data and insights both verbally and in writing. Where applicable, involves external stakeholders supporting financial and contract analytics and reporting insights.
Qualifications:
Excellent time management and organization skills; ability to prioritize multiple tasks and goals to ensure timely and high-quality accomplishment.
Strong analytical skills: ability to search, select, analyze and synthesize data and information from various domains.
Strong financial acumen: proven financial methodologies, analysis, and reporting capabilities.
Strong business acumen: in-depth knowledge of medical device/ biotechnology strategies and processes.
Strong written and verbal communication skills: communicates in a concise and clear manner that supports expeditious and effective decision-making, ability to interact professionally with a diverse group.
Strong data management skills
Undergraduate or graduate degree in Finance, Accounting or related field. Another degree with applicable experience will be considered.
2 years of experience required (3 years preferred) performing one or more of the following responsibilities: financial accounting, planning, analysis, and/or related duties in a dynamic business/sales environment.
Experience in interacting with all levels of management preferred

Responsibilities:
Updates departmental systems with current and accurate information.
Plays a lead role in developing, recommending, implementing, and providing standardized and ad hoc contract management tools in accordance with requirements, objectives and partner/stakeholder needs. Includes dashboard analytics and reporting.
Solicits internal and external business partner/stakeholder input to ensure reporting will meet stakeholder needs and objectives.
Identifies, recommends and uses appropriate data sources for reporting.
Works closely with cross-functional stakeholders to develop and implement appropriate metrics.
Participates in the implementation of new or otherwise updated reporting, which may include contributing to the development and updating of training materials to assist stakeholders in the use and interpretation of such reports.


ABOUT REVEL IT:
Revel IT (formerly known as Fast Switch) is one of the fastest-growing, privately held, IT Staffing companies in the nation. Our client base includes 32% of the Fortune 25. We have major offices in Dublin, OH, Phoenix, AZ, Los Angeles, CA, and Austin, TX and are rapidly expanding into new markets from coast to coast.

WHY REVEL IT:
In addition to standard health and 401k benefits, we offer referral bonuses and training/continuing education opportunities.
5-year client retention: 99%
No. 1 supplier with customers: 53%
Top 3 supplier with customers: 77%
Consultant retention: 94%

Revel IT is an Equal Opportunity Employer. Revel IT does not discriminate on the basis of race, religion, color, sex, gender identity, sexual orientation, age, non-disqualifying physical or mental disability, national origin, veteran status or any other basis covered by appropriate law. All employment is decided on the basis of qualifications, merit, and business need.
#gdr4900