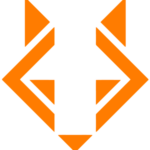 Revel IT
Our client in the Boston, MA area has a direct hire opportunity for a Field Support Manager who will be responsible for delivering world class support services across specific entities overseeing the assigned functional area (On-site, Off-site), or Projects) of the Field Support team.

Information Technology (IT) has undertaken a multi-year effort to harmonize IT systems. IT staff members may have the opportunity to participate in special projects that span the organization as part of this harmonization effort. This position may be assigned to work on special projects, and other job duties, as needed.
**This role will be on-site, with some remote flexibility, in the Boston region.

Required Qualifications:
High School diploma or GED required. Bachelor's degree preferred.
5-8 years related work experience required and 1-3 years supervisory/management experience required
Must have a customer centric mindset.
For Field Support Project position, must have IT Project Leadership experience.
For Off-site Field Support position, must have valid driver license and available automobile to frequently travel to the off sites.
Advanced technical computer skills as required for technical support specific to functional area and related systems.


Responsibilities:
This individual is on point to contribute to the Field Support consolidation in collaboration with the Director of Field Support.
Works with leaders across the business to prioritize needs and value, drives technology innovation strategy, focus, business and clinical outcomes, overseeing support tickets ensuring they are responded to and resolved within SLA.
Contributes to the development and execution of the enterprise-wide IT strategy for Field Support and ensures alignment with the enterprise's business strategy and the delivery of capabilities required to achieve business success.
Develops, implements, and oversees strategies and support involving the assigned domain.
Provides strong leadership to direct reports and fosters an environment of success, personal development and job fulfillment leading to low attrition.
Consistently exceeds end user expectations by meeting established SLA's and customer demands.
Contributes on setting the mission and vision for the Field Support team in collaboration with the Director of Field Support. Brings innovative technology services of the organization to foster a business-oriented culture and mindset driven by continual service improvement techniques. Acts as a champion with the responsibility of communicating innovative technology goals to IT senior leaders.
Partners with IT Leaders and their teams on cross functional projects and initiatives. Ensures the Field Support team is prepared for any spikes in work load including projects.
Develops a long-term strategic vision for areas of responsibility, taking into account best practices in the field and changing organizational needs; accountable for the overall innovative technology portfolio across his/hers areas of responsibility.
Provides direction, mentoring and coaching to staff to increase the capabilities and effectiveness of your team, to develop competencies to ensure they are meeting their goals and objectives.
Working with IT Security ensures that all PC's are patched, secured and updated per set requirements.
Ensures proper staffing needs are met and builds data driven business cases when additional staff is required to meet SLA's and business demands.
Ensures that support incidents and requests are handled following an ITIL based framework.
Drives high customer satisfaction and ensures services align with client needs.
For Field Support Project Position, must properly assess project needs and scope as well as ensure the Field Support projects are delivered on time and within budget.
Has the authority to direct and support employees daily work activities. Has the direct responsibility to undertake the following employment actions: hiring, termination, corrective action and performance reviews. Direct Reports: More than 7
Preferred Qualifications:
Competencies:
Decision Making: Ability to make decisions that are guided by precedents, policies and objectives. Regularly makes decisions and recommendations on issues affecting a department or functional area.
Problem Solving: Ability to address problems that are highly varied, complex and often non-recurring, requiring staff input, innovative, creative, and Lean diagnostic techniques to resolve issues.
Independence of Action: Ability to set goals and priorities for functional area. May make recommendations for department policies, practices and programs. Manager or Director provides broad guidance and overall direction.
Written Communications: Ability to communicate complex information in English effectively in writing to all levels of staff, management and external customers across functional areas.
Oral Communications: Ability to verbally communicate complex concepts in English and address sensitive situations, resolve conflicts, negotiate, motivate and persuade others.
Knowledge: Ability to demonstrate in-depth knowledge of concepts, practices and policies with the ability to use them in complex varied situations.
Team Work: Ability to act as a team leader for small projects or work groups, creating a collaborative and respectful team environment and improving workflows. Results may impact the operations of one or more departments.
Customer Service: Ability to provide a high level of customer service and staff training to meet customer service standards and expectations for the assigned unit(s). Resolves service issues in the assigned unit(s) in a timely and respectful manner.
Reference: 787519

Revel IT is an Equal Opportunity Employer. Revel IT does not discriminate on the basis of race, religion, color, sex, gender identity, sexual orientation, age, non-disqualifying physical or mental disability, national origin, veteran status or any other basis covered by appropriate law. All employment is decided on the basis of qualifications, merit, and business need.
#gdr4900