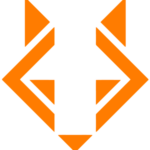 Revel IT
OUR GOAL:
Treat our consultants and clients the way we would like others to treat us!

Interested in joining our team? Check out the opportunity below and apply today!

Reference: 880581

Our client in Woodcliff Lake, NJ is seeking an Engineering Technician contractor to perform diagnostic, repair, and maintenance work on all engineering fleet vehicles utilizing client-specific repair procedures, tools, and equipment with efficiency and in accordance with standards.
Requirements:
6+ years' experience required.
Automotive Technology Certificate Or Information Technology Certificate required, combination preferred
Engineering (automotive, mechanical or electrical) or Automotive Technology Degree.
5-7+ years' experience in engineering workshop, pre-production vehicles or pre-series SW/HW-levels.
In-depth knowledge of board-nets, vehicle communication systems, Bus systems
Prior use of E-SYS, INCA, Inpa, Ediabas, CAN-Analyzer
Knowledge of computer systems and networks
Driver license B1, E1
German language skills a big plus
Responsibilities:
Input description of work performed into workshop administration program.
Install prototype components, electronic test equipments, create / modifying wiring harnesses as instructed by the engineers.
Update vehicle software on production and pre-production vehicles using all standard client tools.
Interacts with in house teams to provide technical solutions for US-specific use-cases. This includes evaluating technical interdependencies and performing root-cause analyses, which are communicated to development partners in US and Germany.
Assures efficient parts handling and hardware / software updating of test vehicles.
Install pre-release software on weekly basis for testing, installing trace (measurement) equipment, exchange of hardware components, retrofits and I-Steps of vehicle systems, vehicle maintenance and ISO 9001/14001 standards.
Perform safe I-Steps updates maintaining proper drive release and hardware breaks.
Weekly software updates for weekend drives.
Perform other requirements such as but not limited to: system retrofits, measurement system install, systems diagnosis and repair and vehicle upkeep.
Perform work on electrical components of High-Voltage (HV) Systems such as but not limited to: electric motor, transmission, brakes, a/c, and battery units.
Assist with contradictory priorities of customers by negotiating for most efficient and customer-satisfying result.
Continuously develop and identify new processes and tools to improve and optimize the workflow within the workshop team, including the introduction of new technologies and new methods and the adaption of those to the relevant use cases.
Technical analysis operations on prototype vehicles.
Maintain a safe working environment in compliance with all federal, state and local laws and regulations.
Maintain processes and systems for all aspects of engineering workshop to include: maintenance, repair, update of hardware and software for the fleet of engineering vehicles
Installation of measurement devices for specific test and prototype components into test vehicles.



ABOUT REVEL IT:
Revel IT (formerly known as Fast Switch) is one of the fastest-growing, privately held, IT Staffing companies in the nation. Our client base includes 32% of the Fortune 25. We have major offices in Dublin, OH, Phoenix, AZ, Los Angeles, CA, and Austin, TX and are rapidly expanding into new markets from coast to coast.

WHY REVEL IT:
In addition to standard health and 401k benefits, we offer referral bonuses and training/continuing education opportunities.
5-year client retention: 99%
No. 1 supplier with customers: 53%
Top 3 supplier with customers: 77%
Consultant retention: 94%

Revel IT is an Equal Opportunity Employer. Revel IT does not discriminate on the basis of race, religion, color, sex, gender identity, sexual orientation, age, non-disqualifying physical or mental disability, national origin, veteran status or any other basis covered by appropriate law. All employment is decided on the basis of qualifications, merit, and business need.
#gdr4900