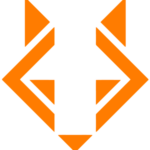 Revel IT
We are currently seeking a Director Analytics in Cambridge for a full-time opportunity.

Director Analytics
Job Summary:
This leadership role manages and oversees the Analytics Services Center (ASC) team which is responsible for aligning the business needs and priorities of organizational stakeholders with the priorities and solutions offered by the Enterprise Data and Analytics (EDA) organization.
The role will oversee a team of Analytics Business Partners (ABPs) who will serve as the primary points of contact for collecting, analyzing, shaping, and prioritizing stakeholder demand, and for ensuring that organizational stakeholders are navigated to the optimal solutions to meet their needs.
The leader will define and implement the necessary processes, tools, communication plans, and other mechanisms in order to ensure that ABP-stakeholder relationships are clearly defined, well communicated, high-functioning, and value producing.
This role will also ensure linkage and alignment between the ASC/ABP demand management processes and other downstream EDA teams and processes.
This role requires advanced relationship-building and cross-functional collaboration skills.
Essential Responsibilities:
Understands the needs/priorities of key stakeholders across BILH, as well as current EDA landscape (technology stack, products, people, etc.) and helps the ASC/ABP team align business needs with EDA solutions (according to BILH strategic vision, plan, and roadmaps).
Works with other EDA leaders to ensure role clarity and alignment for the ASC/ABP team within the product development life cycle; aligns internal ASC/ABP processes with broader EDA processes and initiatives to develop a metrics-driven, customer centric, and strategic approach to data and analytics delivery across the health system.
Develops and champions processes, tools, and service offerings within the ASC/ABP team to help them intake, triage, analyze, prioritize, and shape/roadmap demand for their assigned stakeholders. Drives talent strategy and best practices across the team.
Ensures effective processes are in place within the ASC/ABP team, integrated with downstream processes managed by other EDA teams, and communicated to organizational stakeholders in order to facilitate.
Demand management, governance, and prioritization solution evaluation and selection/recommendation navigation to data literacy and educational/training materials. Near-term prioritization of tactical data needs/requests. Long-term road mapping of strategic data capabilities.
Aligns ASC/ABP process with EDA governance process (data governance, prioritization/demand management governance, etc.).
Ensures ASC/ABP tools and processes drive consistency, repeatability, and quality in the ASC customer experience.
Provides assistance/collaboration to other EDA teams, ensuring teams work effectively together to implement and improve products and process.
Develops strong partnerships with executive leaders and aligned stakeholder groups, as well as other EDA teams and leaders. Coordinates development, measurement, and continuous improvement framework anchored in measurable KPIs/metrics.
Sets performance standards for the ASC/ABP team and measures customer satisfaction, value delivered, etc., in order to ensure a culture of high performance, customer-centricity, and continuous improvement.
Has the authority to direct and support managers with functional area responsibilities. Has the direct responsibility to undertake the following employment actions: hiring, termination, corrective action and performance reviews. Direct Reports: More than 7 Indirect Reports: 11-20
Assists in planning, monitoring and/or managing budget in functional area of department.

Required Qualifications:
Bachelor's degree required. Master's degree preferred.
More than 10 years related work experience required in related work experience and 5-8 years supervisory/management experience required
Experience in IT or data/analytics service delivery leadership role in Healthcare.
Experience in software development life cycle.
Experience building and leading a team through significant organizational change and building and maintaining executive-level relationships.
Advanced skills with Microsoft applications which may include Outlook, Word, Excel, PowerPoint or Access and other web-based applications. May produce complex documents, perform analysis and maintain databases.
Competencies:
Decision Making: Ability to make decisions with significant, broad implications for the management and operations of a major department or multiple departments. Participates in decisions on overall strategy and direction of the organization.
Problem Solving: Ability to address problems that are broad, complex and abstract, often involving Medical Center-wide issues and requiring substantial creativity, resourcefulness, staff engagement, Lean diagnostic techniques, negotiation and diplomacy to develop solutions.
Independence of Action: Ability to set goals and priorities for functional area. May make recommendations for department policies, practices and programs. Manager or Director provides broad guidance and overall direction.
Written Communications: Ability to communicate complex information in English effectively in writing to all levels of staff, management and external customers across functional areas.
Oral Communications: Ability to verbally communicate complex concepts in English and address sensitive situations, resolve conflicts, negotiate, motivate and persuade others.
Knowledge: Ability to demonstrate in-depth knowledge of concepts, practices and policies with the ability to use them in complex varied situations.
Team Work: Ability to lead and direct multiple collaborative teams for large projects or groups both internal and external to the Medical Center and across functional areas. Results have significant implications for the management and operations of the organization.
Customer Service: Ability to lead operational initiatives to meet or exceed customer service standards and expectations in assigned unit(s) and/or across multiple areas in a timely and respectful manner.
Reference: 891507

Don't meet every single requirement? Studies have shown that women and people of color are less likely to apply to jobs unless they meet every qualification. At Revel IT, we are dedicated to building a diverse, inclusive, and authentic workplace, so if you're excited about this role, but your experience doesn't align perfectly with every qualification in the description, we encourage you to apply anyway. You might be the right candidate for this or our other open roles!
Revel IT is an Equal Opportunity Employer. Revel IT does not discriminate on the basis of race, religion, color, sex, gender identity, sexual orientation, age, non-disqualifying physical or mental disability, national origin, veteran status or any other basis covered by appropriate law. All employment is decided on the basis of qualifications, merit, and business need.
#gdr4900