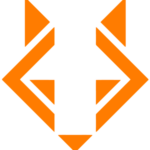 Revel IT
OUR GOAL:
Treat our consultants and clients the way we would like others to treat us!

Interested in joining our team? Check out the opportunity below and apply today!

Reference: 878392

Our client has a remote contract-to-hire need for a Digital Operations Manager who will join the Digital Operations team who is dedicated to managing and executing across digital marketing platforms, services, and consulting to enable a broad set of business goals using digital marketing technologies.
The Specialist, Digital Operations provides strategy, consultation, execution, and administration of digital marketing platforms including Content Management Systems, Optimization & Personalization platforms, Digital Analytics, Digital Asset Management Systems, etc.
Education/Certifications
Bachelor's degree in computer science, engineering, marketing, or related field
3-5 years of enterprise class content management systems experience
Experience with digital analytics and testing & optimization platforms a plus
Experience with Adobe Experience Manager, Adobe Analytics, or Adobe Target a plus
Effective at partnering within matrixed teams and departments to define solutions & processes to drive results
Ability to effectively communicate with peers, leaders, subordinates, and outside constituents in a clear and concise manner
Highly collaborative team player, holds themselves and others accountable
Ability to prioritize work and self-manage with minimal oversight to deliver on expectations
Collaborative and open, able to balance demands of multiple matrixed inputs
Able to deliver and flex to meet demanding deadlines while keeping composure
Experience with Adobe Experience Manager, Adobe Analytics, or Adobe Target a plus
Ability to read & write HTML / JS / CSS
Essential Job Functions
60%
Oversight and operations of digital marketing technology platforms including Content Management Systems (Adobe Experience Manager), Testing & Personalization (Adobe Target), technical implementation to enable digital analytics (Adobe Analytics), etc.
Work within an Agile environment that includes UX and development teams
Perform quality assurance testing (QA) alongside development and IT QA teams for new feature development
Define near-term strategy and execution tactics to ensure applicable technical platforms are leveraged with maximum efficacy.
20%
Interrupt a multitude of disparate requirements (UX, Marketing, Testing & Optimization, Digital Analytics, Marketing, etc.) into actionable and supportable strategies, functional designs, and provide technical and platform recommendations
10%
Consult with leadership, internal business stakeholders and vendors defining the strategy to maintain and improve platform alignment with business goals
Develop strong business relationships with internal clients, IT, UX, Analytics, Compliance, Information Security and Marketing teams
5% – Monitor data quality within digital marketing technology products
5% – Train and support marketing staff on using digital marketing technology products


ABOUT REVEL IT:
Revel IT (formerly known as Fast Switch) is one of the fastest-growing, privately held, IT Staffing companies in the nation. Our client base includes 32% of the Fortune 25. We have major offices in Dublin, OH, Phoenix, AZ, Los Angeles, CA, and Austin, TX and are rapidly expanding into new markets from coast to coast.

WHY REVEL IT:
In addition to standard health and 401k benefits, we offer referral bonuses and training/continuing education opportunities.
5-year client retention: 99%
No. 1 supplier with customers: 53%
Top 3 supplier with customers: 77%
Consultant retention: 94%

Revel IT is an Equal Opportunity Employer. Revel IT does not discriminate on the basis of race, religion, color, sex, gender identity, sexual orientation, age, non-disqualifying physical or mental disability, national origin, veteran status or any other basis covered by appropriate law. All employment is decided on the basis of qualifications, merit, and business need.
#gdr4900