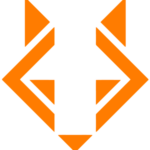 Revel IT
Our Abilene, TX client has a contract opportunity for a Designer.

Job Summary:
Perform daily work activities with general supervision.
Work activities to be performed include: computer aided drafting to prepare maps, sketches, schematics and other engineering related drawings.
The position includes associated clerical work to properly manage and document the work activities performed, as per client requirements for the position.
Designing daily work for customer design engineering group.
Essential Job Functions & Tasks:
Create, revise and maintain engineering and record drawings, and sketches.
Support the creation, revision, and maintenance of facilities and equipment documents; including but not limited to construction, equipment, property documents and records.
Obtain information required to perform work from verbal communication, sketches, marked drawings, listings, field notes, vendors' catalogs and technical reference manuals and site visits.
Perform mathematical calculations required to accomplish assigned work.
Proficiency in the use of computer aided design software.
Proficiency in the use of Microsoft Office software.
Work with other organizations of the Company to coordinate the work and assure that it is performed in a safe and efficient manner.
Read vendors' prints, shop and other drawings and equipment operating instructions, and incorporate that information into the work being performed.
Assist in training client employees in basic skills of the position.
Promote and support the Company's Accident Prevention and Safety and Health programs.
Demonstrate ethical behavior as outlined in the client's corporate policies.
Support the client Corporate Compliance policies.
Assume other duties and responsibilities as assigned.
Minimum Requirements:
Education Requirements:
Associate degree in applied science (AAS) drafting and computer aided design (CAD) or in civil, electrical or mechanical engineering technology, with one to two years of relevant equivalent experience.
Work Experience:
Equivalent experience without AAS degree – high school graduate and 6 years of experience in electric utility and/or related industrial drafting and/or computer aided drafting work.
Additional Requirements:
Must be available to work overtime, call-out overtime and shift work, as required for storm duty.
Physical demand level is Sedentary.
Must be familiar with conventional drafting symbols and drafting methods and have the ability to distinguish colors.
Must be able to operate a motor vehicle and possess and maintain a valid state driver's license.
Must meet all vehicle operation requirements as designated by federal and/or state law.

Vaccination Requirements:

Don't meet every single requirement? Studies have shown that women and people of color are less likely to apply to jobs unless they meet every qualification. At Revel IT, we are dedicated to building a diverse, inclusive, and authentic workplace, so if you're excited about this role, but your experience doesn't align perfectly with every qualification in the description, we encourage you to apply anyway. You might be the right candidate for this or our other open roles!
Reference: 947878
ABOUT REVEL IT:
Revel IT (formerly known as Fast Switch) is one of the fastest-growing, privately held, IT Staffing companies in the nation. Our client base includes 32% of the Fortune 25. We have major offices in Dublin, OH, Phoenix, AZ, Los Angeles, CA, and Austin, TX and are rapidly expanding into new markets from coast to coast.

WHY REVEL IT:
In addition to standard health and 401k benefits, we offer referral bonuses and training/continuing education opportunities.
5-year client retention: 99%
No. 1 supplier with customers: 53%
Top 3 supplier with customers: 77%
Consultant retention: 94%

Revel IT is an Equal Opportunity Employer. Revel IT does not discriminate on the basis of race, religion, color, sex, gender identity, sexual orientation, age, non-disqualifying physical or mental disability, national origin, veteran status or any other basis covered by appropriate law. All employment is decided on the basis of qualifications, merit, and business need.
#gdr4900