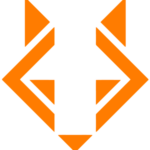 Revel IT
OUR GOAL:
Treat our consultants and clients the way we would like others to treat us!

Interested in joining our team? Check out the opportunity below and apply today!

Reference: 775672

A Deployment Test Lead contractor is needed for a senior level position and will be responsible for partnering on the overall release test plan and execution representing client testing activities. Working with Salesforce and Oracle Fusion is a requirement.
**3 days/week onsite**

Key Skills:
Testing expert with a proven track record of developing & delivering testing approaches and toolsets
Experience of delivering testing on multi process Business, Technology (Salesforce & Oracle Fusion a pre-requisite) Transformation programs
Excellent stakeholder management and verbal and written communication skills
Ability to work under pressure and to time critical deadlines
Highly analytical, high level of attention to detail and ability to interrogate data and turn it into insightful reporting/dashboards
Understanding of a variety of testing methods including the current/latest testing methods and tools.

Responsibilities:
Supports the preparation of User Acceptance Testing for their country ensuring the requisite scope, coverage and quality of testing is planned and executed to minimize risk to the business.
Ensures country stakeholders are satisfied the solution has been subject to an appropriate level of User Acceptance Testing.
Responsible for ensuring applications are adequately tested to minimize risk to the business.
Coordinates Functional, Integration and E2E testing of retained & integration local heritage systems.
Develops and manages a detailed country resource plan and identifies resources to support testing activities.
Provides country level input and approval for the deployment test approach and plans
Ensures any vital country-specific scenarios are included within Functional, Integration, E2E and User Acceptance Test (UAT)
Plans and manages execution of testing and fixes for any remediation changes to heritage or third-party systems
Provides suitable business users to execute UAT
Manages country stakeholder expectations on testing progress, defect, issues and risks
Works with local IT to ensure required regression testing on applications is completed
Works with the local IT team to plan and execute any Operational Acceptance Testing (OAT) for changes to heritage or third-party applications
Confirms required workarounds are documented to the right level of quality and detail and communicated effectively
Support preparation of weekly Team Status Reports
Coordinates the Test Team scheduling and logistics to ensure seamless execution of Test activities
Provide support to the SI Test Management Team with resource scheduling of country Testers
Document and follow-up on team's deliverables, risks, issues and actions.


ABOUT REVEL IT:
Revel IT (formerly known as Fast Switch) is one of the fastest-growing, privately held, IT Staffing companies in the nation. Our client base includes 32% of the Fortune 25. We have major offices in Dublin, OH, Phoenix, AZ, Los Angeles, CA, and Austin, TX and are rapidly expanding into new markets from coast to coast.

WHY REVEL IT:
In addition to standard health and 401k benefits, we offer referral bonuses and training/continuing education opportunities.
5-year client retention: 99%
No. 1 supplier with customers: 53%
Top 3 supplier with customers: 77%
Consultant retention: 94%

Revel IT is an Equal Opportunity Employer. Revel IT does not discriminate on the basis of race, religion, color, sex, gender identity, sexual orientation, age, non-disqualifying physical or mental disability, national origin, veteran status or any other basis covered by appropriate law. All employment is decided on the basis of qualifications, merit, and business need.
#gdr4900