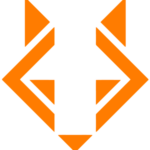 Revel IT
OUR GOAL:
Treat our consultants and clients the way we would like others to treat us!

Interested in joining our team? Check out the opportunity below and apply today!

The Workplace Desktop Engineering team with our Columbus, Ohio client is seeking a Delivery Lead for a contract-to-hire opportunity. This role will join a solution focused group of highly skilled technicians tasked with leading project and continuous service improvements within the Workplace Technology/Infrastructure service areas.

In this role, customer service skills and professional and pleasant communications with internal/external clients is a critical component. In addition, this role will work on technical architecture, development, automation and enterprise-wide projects to provide solutions to optimize performance and increase value for the client.

Delivery Lead Job Qualifications:
5+ years of experience in a Project/Program Manager/Scrum Master/Agile Lead/Delivery Lead/Delivery Manager role
Proven experience in Agile or adaptive development methodologies with the ability to facilitate agile ceremonies
Experience with software release management and understanding of software releases
Excellent communication skills, can represent and speak for the team during meetings
Experience tracking risks, status and dependencies and ensuring mitigation across organizational boundaries
Experience with delivering presentations to senior level executives and technical audiences

Delivery Lead Responsibilities:
Delivery

Responsible for leading teams to deliver projects and initiatives across the solution portfolio
Defines project scope, goals and deliverables.
Applies delivery management and systems development lifecycle process to all information technology projects and initiatives from the original concept through the final implementation, as well as ensures that the work are aligned with company standards and IT strategies.
Communicates delivery expectations and progress as compared to delivery expectations to team members and stakeholders
Works with resource managers and technical experts to estimate, negotiate and prioritize resource availability and allocations.
Understands interdependencies between technology, operations and business needs

Reporting

Provides status reporting regarding delivery milestones, deliverables, dependencies, risks and issues, communicating across leadership
Leads the oversight of deliverables, their progress compared with the plan and the production of agreed deliverables.
Reports on work results through standardized team metrics
Build custom reports in Jira, visualize and analyze Jira metrics to measure and analyze the work and business /team KPIs using the eazyBI tool.
Assist business partners to enhance operational efficiency, reduce operational risk/cost and optimize work through adaptive processes.

Coaching and Mentoring

Challenge, coach, and guide the organization using agile and lean principles.
Provides leadership for team by building and motivating team members to meet project goals, adhering to their responsibilities and project milestones
Facilitates the day-to-day activities and deliverables including Agile ceremonies, work breakdown and sequencing, task estimation and schedule creation.
Identifies and develops trusted adviser relationship with project and program stakeholders, sponsors and university stakeholders


ABOUT REVEL IT:
Revel IT (formerly known as Fast Switch) is one of the fastest-growing, privately held, IT Staffing companies in the nation. Our client base includes 32% of the Fortune 25. We have major offices in Dublin, OH, Phoenix, AZ, Los Angeles, CA, and Austin, TX and are rapidly expanding into new markets from coast to coast.

WHY REVEL IT:
In addition to standard health and 401k benefits, we offer referral bonuses and training/continuing education opportunities.
5-year client retention: 99%
No. 1 supplier with customers: 53%
Top 3 supplier with customers: 77%
Consultant retention: 94%

Revel IT is an Equal Opportunity Employer. Revel IT does not discriminate on the basis of race, religion, color, sex, gender identity, sexual orientation, age, non-disqualifying physical or mental disability, national origin, veteran status or any other basis covered by appropriate law. All employment is decided on the basis of qualifications, merit, and business need.
#gdr4900