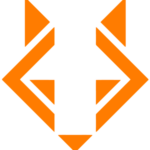 Revel IT
OUR GOAL:
Treat our consultants and clients the way we would like others to treat us!

Interested in joining our team? Check out the opportunity below and apply today!

Reference: 877438

The Database Developer in this remote contract-to-hire role is responsible for providing technical consulting on complex projects with the ability to design, develop and implement cost-effective information technology solutions by creating new and modifying existing software applications that are the most complex in nature. Devises or modifies procedures to solve complex problems considering computer equipment capacity and limitations, operating times and desired results. Responsible for requirements gathering, program design, coding, testing, debugging, documentation and operations support of all systems.
Essential Requirements:
Bachelors Degree in Computer Science, MIS, Mathematics or related field
10+ years of development experience
10+ years of SQL Server development skills
SSAS – SQL Server Analysis Services
SSRS – SQL Server Reporting Services
Microsoft development environments (Visual Studio, C#, SQL Management Studio)
Must have a thorough understanding in systems and data processing policies, practices and procedures
A thorough understanding in systems analysis and design techniques
Expert knowledge of the systems development life cycle
Ability to analyze the most complex applications and systems with minimal supervision
Strong problem solving skills to determine the effects on existing and new systems
Excellent business analysis and communications
IIS
Desktop and Server OS (E.g. Windows XP, Windows 7, Windows 2003, Windows 2008)
Azure SQL, DevOps, & Cloud
Essential Functions:
50%:
Design and build solutions for new and existing software applications
Gather business requirements for assigned projects
Test, debug and document code that is developed
Provides reports to management as required
Support application developer sprint teams with consultative and DB architectural review of upcoming work items and their impacts on database
50%:
Support existing applications and business partners
Identify and provide short and long term solutions to resolve departmental pain points
Support our end-user community with daily issues and work to automate these processes and/or work with app development teams to make business user functions
Preferred Requirements:
Salesforce.com
Microsoft Dynamics-Great Plains system with general knowledge of GL, AP, AR, HR, Payroll systems and methodologies
Direct Selling model and incentive plans
Distribution and Supply Chain Management (SCM) systems and methodologies
Web Services
Cloud Computing
Streaming message/Kafka/kSQL
Microservices
eCommerce, CRM, or some other public facing revenue generating environment

Working Environment:
Stressful situations will occur frequently
Some weekend and after hours work will be required for system problems and scheduled maintenance windows
Remote working environment
On Call


ABOUT REVEL IT:
Revel IT (formerly known as Fast Switch) is one of the fastest-growing, privately held, IT Staffing companies in the nation. Our client base includes 32% of the Fortune 25. We have major offices in Dublin, OH, Phoenix, AZ, Los Angeles, CA, and Austin, TX and are rapidly expanding into new markets from coast to coast.

WHY REVEL IT:
In addition to standard health and 401k benefits, we offer referral bonuses and training/continuing education opportunities.
5-year client retention: 99%
No. 1 supplier with customers: 53%
Top 3 supplier with customers: 77%
Consultant retention: 94%

Revel IT is an Equal Opportunity Employer. Revel IT does not discriminate on the basis of race, religion, color, sex, gender identity, sexual orientation, age, non-disqualifying physical or mental disability, national origin, veteran status or any other basis covered by appropriate law. All employment is decided on the basis of qualifications, merit, and business need.
#gdr4900