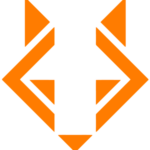 Revel IT
Our client has a full time remote opportunity for a Data Scientist with 10 years minimum professional experience, 8 years minimum in data science roles with 3 minimum in a leadership capacity. The team has a heavy focus on structured and unstructured data ingestion and OCR/NLP in particular.
Data Scientist Qualifications:
Must have at least 6 years experience working as a data scientist working in a super fast, highly iterative and highly collaborative team.
Hands on experience building and validating statistical and machine learning methods to real world problems.
Strong programming skills with experience using modern packages in Python, and platforms like Sage Maker, Tensor Flow & ML Flow.
Must have hands on experience in "best in class" Natural Language Processing libraries (BERT, Ulm fit, Spacy etc.).
Must have a graduate degree in Mathematics, Science or Computer Science/Engineering.

Data Scientist Responsibilities:
Responsible for the end-to-end development of models using various modeling approaches ranging from statistical techniques, to machine learning and deep learning. This includes taking high-level business challenges, translating them into a concrete quantitative framework, and shepherding solutions from R&D into production.
Work with Data Analysts to understand business problems and break them into components suitable for data science
Identify and design training data with Data Analyst and present the benchmarks of models for the Staff Data Scientist to review
Work with data science tools, e.g. Sage Maker, ML Flow, Tensor flow, Python, Spark, SQL, etc. to build data models to quickly iterate on research ideas.
Identify areas of improvement in models, methods and data and continually iterate and improve them.
Work with Data Analysts and Data Engineers to get models into production at light speed!
Bonus Qualifications:
Bonus points for Insurtech background or commercial insurance experience!
Reference: 883153

Don't meet every single requirement? Studies have shown that women and people of color are less likely to apply to jobs unless they meet every qualification. At Revel IT, we are dedicated to building a diverse, inclusive, and authentic workplace, so if you're excited about this role, but your experience doesn't align perfectly with every qualification in the description, we encourage you to apply anyway. You might be the right candidate for this or our other open roles!
Revel IT is an Equal Opportunity Employer. Revel IT does not discriminate on the basis of race, religion, color, sex, gender identity, sexual orientation, age, non-disqualifying physical or mental disability, national origin, veteran status or any other basis covered by appropriate law. All employment is decided on the basis of qualifications, merit, and business need.
#gdr4900