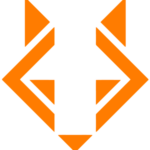 Revel IT
Our Greenville client has a contract opportunity for a Data Scientist.

Data Scientist
Position Purpose/Scope: What are the key objectives of the position?
Accelerates and supports the ongoing activities in the field of Artificial Intelligence and Computer vision for multiple use cases for quality improvement in the area of manufacturing.
Deals with large volumes of data, understands and explores data critical to client's business.
Drives data for future client processes and products.
Works with different client business units to understand the business demands with respect to Artificial Intelligence and Quality Assessment.
Conducts advanced analytical tasks, designs deep learning models, data mining, and computer vision to enable client to improve its products, services and processes.
Position Responsibilities/Accountabilities: List the major duties/accountabilities to achieve the positions key objectives.
Analyzes business critical data and recommends improvements.
Works with large data sets consisting of predominantly images and conducts advanced analytics tasks.
Assess the effectiveness and accuracy of new data sources and data gathering techniques.
Works with stakeholders throughout the organization to identify opportunities for leveraging company data to drive business solutions.
Develops custom data models and algorithms to apply to data sets.
Coordinates with different functional teams to implement models and monitor outcomes.
Develops processes and tools to monitor and analyze model performance and data accuracy.
Serves as internal consultant to other developers and engineers as needed, providing assistance in all phases of product life-cycle development.
Advises developers and engineers on latest data analytics technologies and assists the team in process matters as related to development/support and provides the necessary on the job training and development of associates/contractors within the team.
Maintains accurate, meaningful and updated technical and non-technical documentation pertaining to all aspects of area(s) of responsibility.
Performs other duties as assigned by client's Operations Supervisor

Education:
Bachelor degree in computer science, mathematics/statistics or related field.
Advanced degree (Masters or PhD) in computer science, mathematics/statistics or a related field (preferred).
Experience:
3+ years post-university experience in advanced analytics in the field of data science, applying scientific data analytics methods preferably to automotive industry datasets.
1+ years proven experience completing projects with a set of various data sources.
Licenses and/or Certifications:
Process/project management experience or training/certifications (preferred).

Knowledge/Skills/Abilities: Basic = less than 1 year of experience/training needed;
Intermediate = 1 – 3 years of experience/some training may be needed;
Advanced = 3-5 years experience/no training needed;
Expert = 5+ years experience/able to train others.
3+ years of knowledge in using statistical computer languages (Python, SLQL, etc.) to manipulate data and draw insights from large data sets
1+ years of knowledge of a variety of machine learning techniques (clustering, decision tree learning, artificial neural networks, etc.) and their real-world advantages/drawbacks.
Intermediate knowledge of deep learning architectures (RNN, CNN, LSTM, etc.) and frameworks (Tensor flow, Keras, etc.)
3+ years of knowledge of in one or more of the following programming languages: Python, Java, C++
3+ years of knowledge and experience in Computer Science and in database technologies including SQL, Oracle, SQL Server, SAP HANA and NoSQL databases
3+ years of experience in statistical languages and tools in particular R
3+ years of experience in problem solving skills with an emphasis on product development

Reference: 889602

ABOUT REVEL IT:
Revel IT (formerly known as Fast Switch) is one of the fastest-growing, privately held, IT Staffing companies in the nation. Our client base includes 32% of the Fortune 25. We have major offices in Dublin, OH, Phoenix, AZ, Los Angeles, CA, and Austin, TX and are rapidly expanding into new markets from coast to coast.

WHY REVEL IT:
In addition to standard health and 401k benefits, we offer referral bonuses and training/continuing education opportunities.
5-year client retention: 99%
No. 1 supplier with customers: 53%
Top 3 supplier with customers: 77%
Consultant retention: 94%

Revel IT is an Equal Opportunity Employer. Revel IT does not discriminate on the basis of race, religion, color, sex, gender identity, sexual orientation, age, non-disqualifying physical or mental disability, national origin, veteran status or any other basis covered by appropriate law. All employment is decided on the basis of qualifications, merit, and business need.
#gdr4900